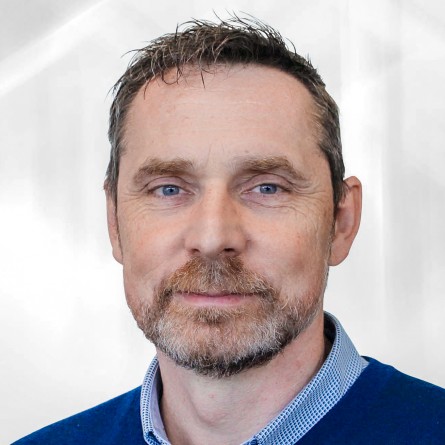 Head of Sheep & Goat / Milking Components
Andy has been the driving force behind the company's advancement in the emerging sheep and niche goat dairy industries since he joined Waikato Milking Systems in 2019.
He is originally from Switzerland but has been working in the New Zealand dairy farming sector for more than 20 years, bringing a wealth of international dairy knowledge to the company.
Andy began to specialise in small ruminant milking systems in the mid 2000s. His experience and interest in sheep and goat dairy has accelerated our efforts to become an international leader in small ruminant milking systems.

Andy has worked hard to understand the fast-developing sheep and goat dairy sectors so the company can provide farmers with the correct solutions, the right equipment and technology backed by reliable support no matter where in the world they are. That included developing the concept of designing separate milking systems for goats and another specifically for sheep, recognising the unique behaviour and milking requirements of each animal.

In 2020 that culminated in commissioning the company's first internal sheep milking rotary system and its first external goat milking rotary system both in New Zealand.

Andy also led projects converting old herringbone cow milking systems into dairy sheep parlours for some of the first commercial sheep milk suppliers in New Zealand.

Andy is based at the company's headquarters in Hamilton, New Zealand, where he has overseen the development of new milking components and technology for sheep and goat systems. The company's small ruminant milking systems are now being used in China, North America and New Zealand, with interest growing among new customers in other countries.

Andy has a deep understanding of the markets underpinning the growth of small ruminant dairy products around the world. He is called upon to speak at conferences, to primary sector interest groups and to the media for insights into small ruminant dairy milking.