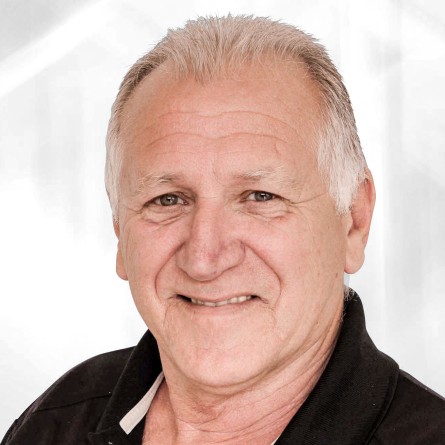 Regional Manager Sales and Service - East Waikato & BOP
With over 40 years experience in the dairy sector, Gary brings a wealth of experience and knowledge to his clients in the Waikato East & Bay of Plenty region.
Gary began his career as a Dairy Technician in the late 1980s, and eventually progressed into various Sales and Service roles throughout New Zealand.

With a passion for embracing and championing new milking systems and technology, Gary joined Waikato Milking Systems in 2013 based at our global head office in the Waikato near Hamilton. While his background was working with traditional dairy cow farmers, Gary was also involved in the early development of specific milking systems for sheep and goats as the company continued to stay a step ahead in technology advancements.

Gary's extensive industry experience enables him to understand his clients' unique challenges and work alongside them to customise a solution to meet their specific needs. Whether it's anything from a rotary or herringbone milking system through to the latest smart technologies including our milking automation and herd management technology, cow health and mating and fertility monitoring, or milk quality and cooling solutions - Gary's invaluable knowledge ensures his clients receive the highest levels of service and support.

In the Waikato East and Bay of Plenty region Gary supports his dealer network which includes: Paeroa Farm Services (Paeroa); Morley Engineering Services (Matamata); Camco Dairy Services (Reporoa); Bay Milking Equipment (Whakatane); Milking & Water Systems (Whakatane).