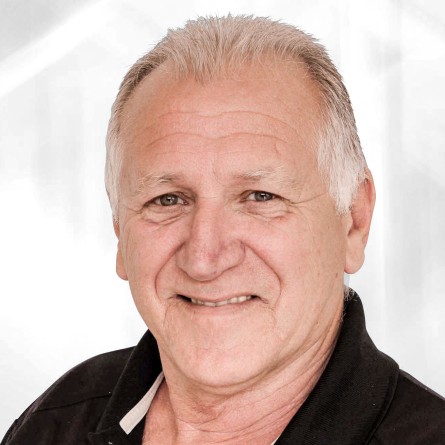 Regional Manager Sales and Service - East Waikato & BOP
Gary has worked in the dairy industry for most of his life and he joined Waikato Milking Systems in 2013, based at the company's global head office near Hamilton.
Not long after starting work, Gary became our small ruminant specialist, while still looking after our traditional dairy cow farmers in the Upper North Island of New Zealand. He championed our efforts designing new milking systems in the emerging sheep dairy market and the niche goat dairy market. He worked with farmers who were turning to sheep and goat dairy farming.

He was involved in the early development of specific systems for sheep and goats which keep pace with the advance of technology.

In 2019, Waikato Milking Systems allocated extra resource into establishing its Sheep and Goat milking parlours into one of its main product pillars, following domestic and international demand for products made from small ruminant farmers.

While Gary had a special focus on small ruminants, he also continued to developed new contacts and customers around his patch in the Upper North Island, which includes some of the biggest dairy farming regions in New Zealand.

Gary's flexibility and knowledge of the dairy industry, whether it be cows, sheep or goats, rotary or inline milking systems, makes him a valuable asset and resource-base for the rest of the regional sales team.