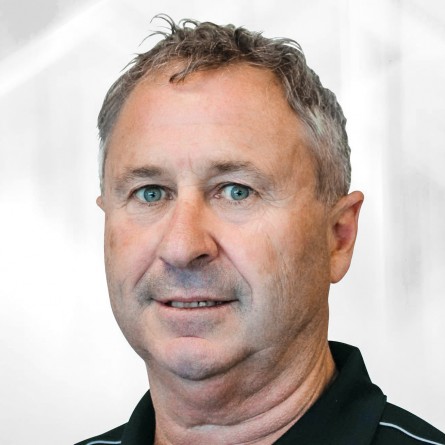 Head of Milk Cooling, Effluent & Irrigation
Craig has extensive experience working in the dairy-tech and dairy engineering industries in New Zealand. It has included maintenance and diagnostics, through to field service co-ordination, customer service management roles and sales roles for more than 20 years.
Craig is originally from Taranaki and enjoys driving change, challenging the status quo to introduce new ideas for advancement. He earned senior leadership roles for companies specialising in food grade stainless steel vats and advanced refrigeration technologies. He spent four years with the Tru-Test Group where he headed tank and milk cooling solutions.

He then worked as a consultant where he was engaged by Waikato Milking Systems on contract in 2019 before being elevated to Head of Milk Cooling for the company and then soon after taking on the Effluent and Irrigation portfolio as well. Craig has become the go-to person for milk cooling solutions. His advice is sought after by those looking to upgrade, replace or introduce new milk cooling systems to their dairy operations.

He reckons people are learning to think about milk cooling requirements all-year round, rather than just prior to summer or when peak milk flow arrives. He knows products must be robust, reliable and most of all must comply with industry cooling regulations.

While he is based in Hamilton, Craig spends much of his time travelling around New Zealand visiting farmers to see how our products and services can be of benefit, whether it be milk cooling solutions or our effluent management systems.