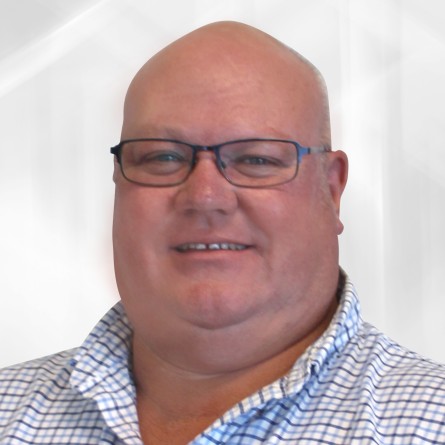 Upper South Island Sales Manager
Garry Ballantyne joined the Waikato Milking Systems team in May 2022 to take care of the Upper South Island region for the company.
Garry's had a long association with the rural sector. His parents ran two sheep farms in the Catlins when he was growing up and they kept a few sheep on a lifestyle block after the family shifted to Timaru. That connection with the farming industry helped Garry when he began operating a successful electrical wholesaling business in the mid-2000s. It was a time when many farms were being converted to dairy and demand for electrical services was high. His company was working on about two-to-three new dairy sheds every week. "That was really my introduction to the dairy sector." Garry sold that business and began work for Promax Plastics, in its rural division, helping to deliver water storage solutions to farmers. He then joined Farmlands where he was the manager for its fuel division around the South Island, again interacting with those working in the rural sector. Garry was looking for a new challenge when the opportunity came up to join Waikato Milking Systems. He was familiar with the brand and its reputation as a reliable provider of products and services people could rely on. "I was keen for a new role that was still in the rural sector, because that's what I enjoy the most, and it had to be trade orientated as well. "So Waikato Milking Systems, with its dairy plant technology and its position in the dairy industry, really ticked those two boxes for me." Garry is based in Timaru where he is working from his home office and not far away to support customers and other Waikato Milking Systems staff, dealers and installers. "It's really an ideal location being close to North and South Canterbury where the bulk of the dairy herds are." Garry is familiar with the challenges many farmers face running a modern dairy and is keen to show how Waikato Milking Systems can offer solutions to fit their unique dairy operations.