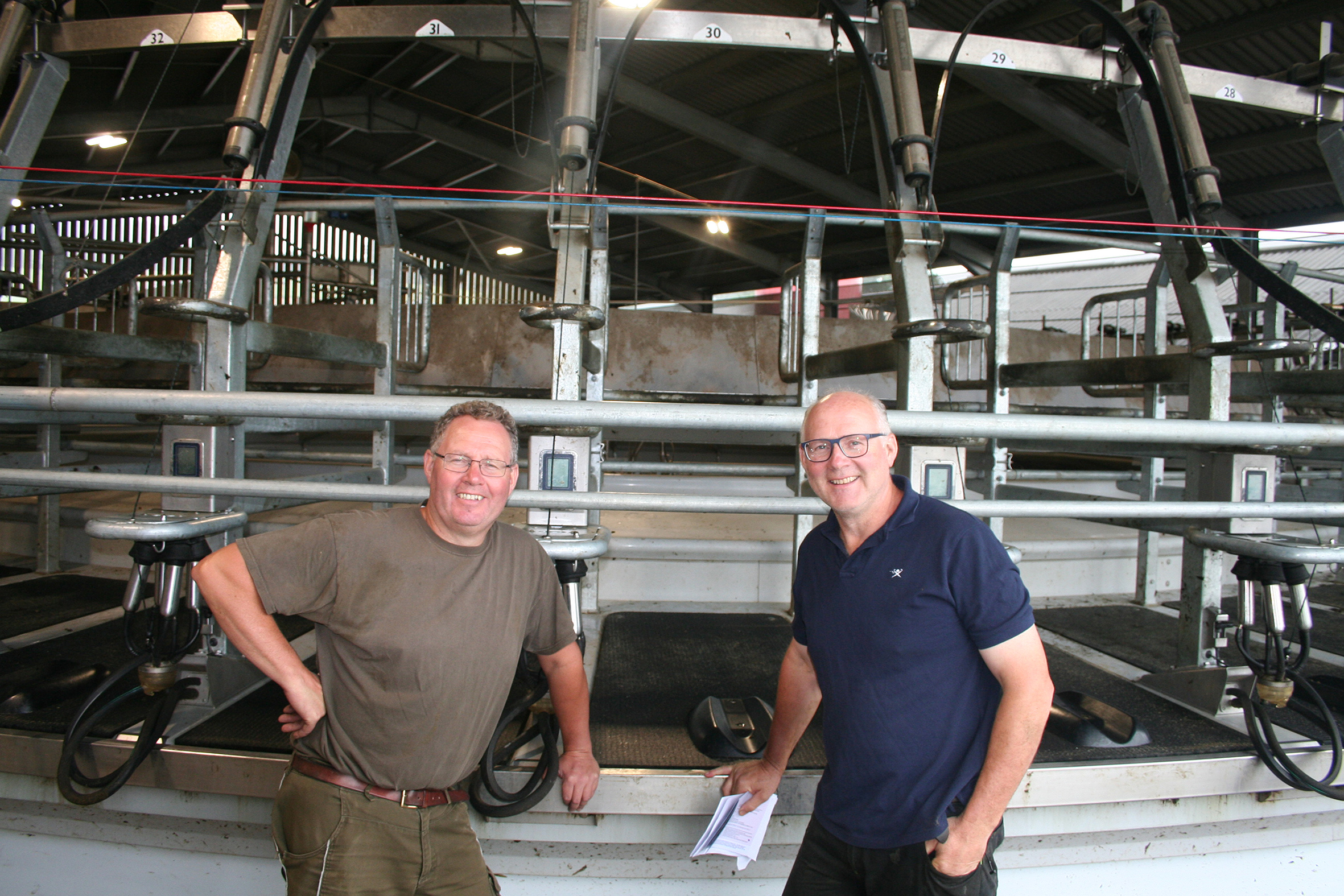 Article Details
03 September, 2021

Farmers Guide

UK
Working to the conditions of the land was a top priority for Cornish farmer Tom Jones, who is hopeful that a new milking system will reduce the farm's milking time to 2.5 hours. Meanwhile, for Welsh farmers Leo and Giles Rowland, reliability and technology were top of the list when they installed the UK's first Centrus Composite Rotary System.
For Tom Jones and his family, who run Trelay Farm on the elevated terrain of Davistow in north Cornwall, keeping it simple was the key when it came to upgrading their tired 20×40-point herringbone milking system this year.
Tom is a third-generation farmer on Trelay, working the property with his father Chris, mum Jackie and wife Clare. They also have two part-time workers and a few relief milkers. Tom explains: "We had an odds and sods kind of parlour, really basic with no ACRs. We were picking cows for AI and it ended up being a nine-hour day. It was a case of something having to change."
The farm moved from 300 to 450 cows when an opportunity came to rent some extra land and the family decided it was a good time to look for a new parlour.
"We were looking for efficiency to reduce milking time. I'm not a fan of over complicating things and we didn't want a system with loads of technology."
READ THE FULL STORY