LABOUR-SAVING EFFICIENCY, IMPROVED PRODUCTIVITY
Introducing the Centrus 5500 as an entry-level, automated composite rotary milking system, the 5500 has been designed to reduce your labour and improve your milking consistency, accuracy and efficiency.
The Centrus is a groundbreaking system that has been designed to provide the ultimate in performance and reliability - allowing commercial farmers to run more productive, cost-efficient and profitable operations. Constructed to be structurally stronger, lighter and longer-lasting, the high-performance composite platform materials, along with nylon rollers, will withstand the harshest of milking environments for generations to come. By adding automation to your operation, to make the milking process quicker and easier for the operator, while cleanly, consistently and accurately milking out your herd, your labour costs will automatically reduce.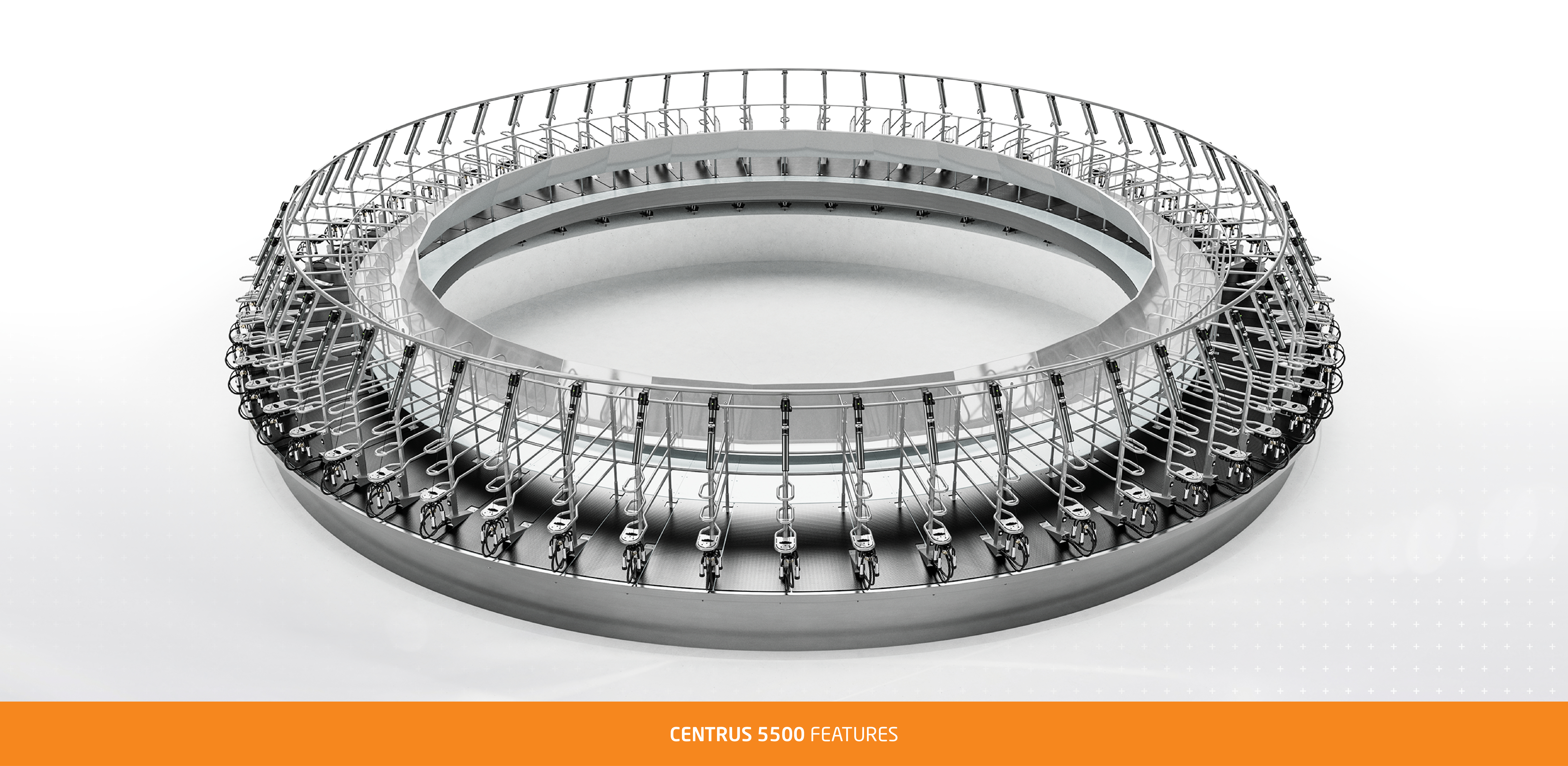 Advantages
The Centrus 5500 provides entry-level automation, offering greater milking efficiency, performance and productivity.
Better for farmers, better for cows.
The user-friendly system maximises efficiency and provides a quiet, comfortable and stress-free milking environment for the operator and cows.
Constructed for performance, reliability and longevity
The multi-layered laminated composite deck is up to 75% lighter, structurally superior, and more durable than traditional concrete or steel alternatives.
Increase efficiency and reduce labour costs
Labour-saving automatic cup removers offer a consistent milk out, while the User Display gives the operator real-time milking information and alerts.

What's included
• Rated Operating Duty per Day = 12 hrs
• Standard Stall width (875mm c/c outer rim)
• Standard Galvanised Stallwork
• Double Beam with nylon rollers at approx. 650mm spacing
• Lightweight, Heavy Duty Composite Deck
• Drive Units & Cups On Controls
• Heavy duty galvanised sub frame
• Extra wide 2.7m platform
• Rubber mats for cow comfort
• Automatic lubrication system
• Full circumference control and emergency stop ropes
• Entry crush switch
• Entry D-Gate Assembly
• Full circumference rump and kick rail
• Stainless steel dry edge
What you can add
Discover what you can add to the Centrus 5500 Composite Rotary Milking System to increase your productivity and performance even further.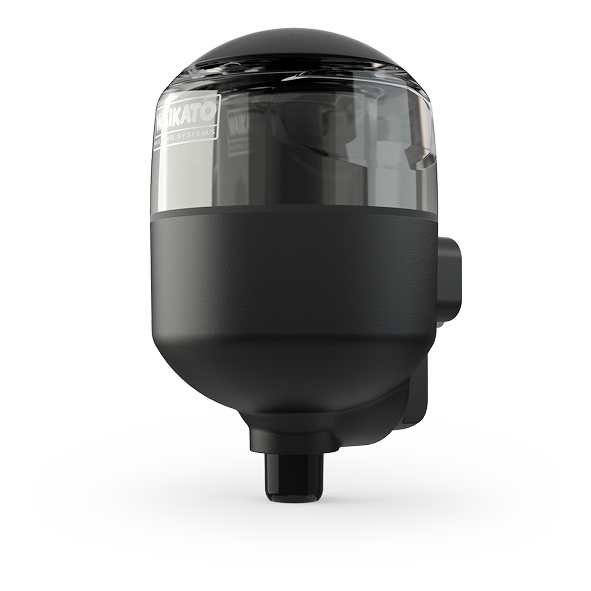 Electronic Milk Meter
Real-time milking data to monitor and improve your herd's productivity and performance.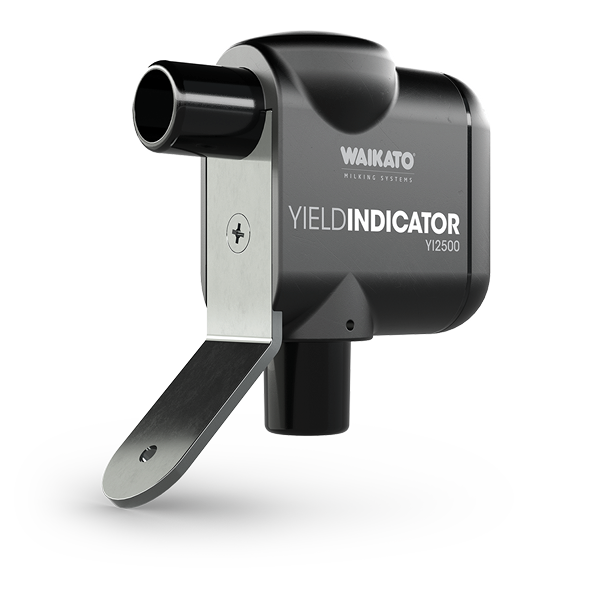 Yield Indicator
Improve your herd management decisions by monitoring every animal's milking performance.
CowTRAQ™ Cow Collars
Maximise your herd performance and farm efficiency with 24/7 heat and health monitoring for every cow.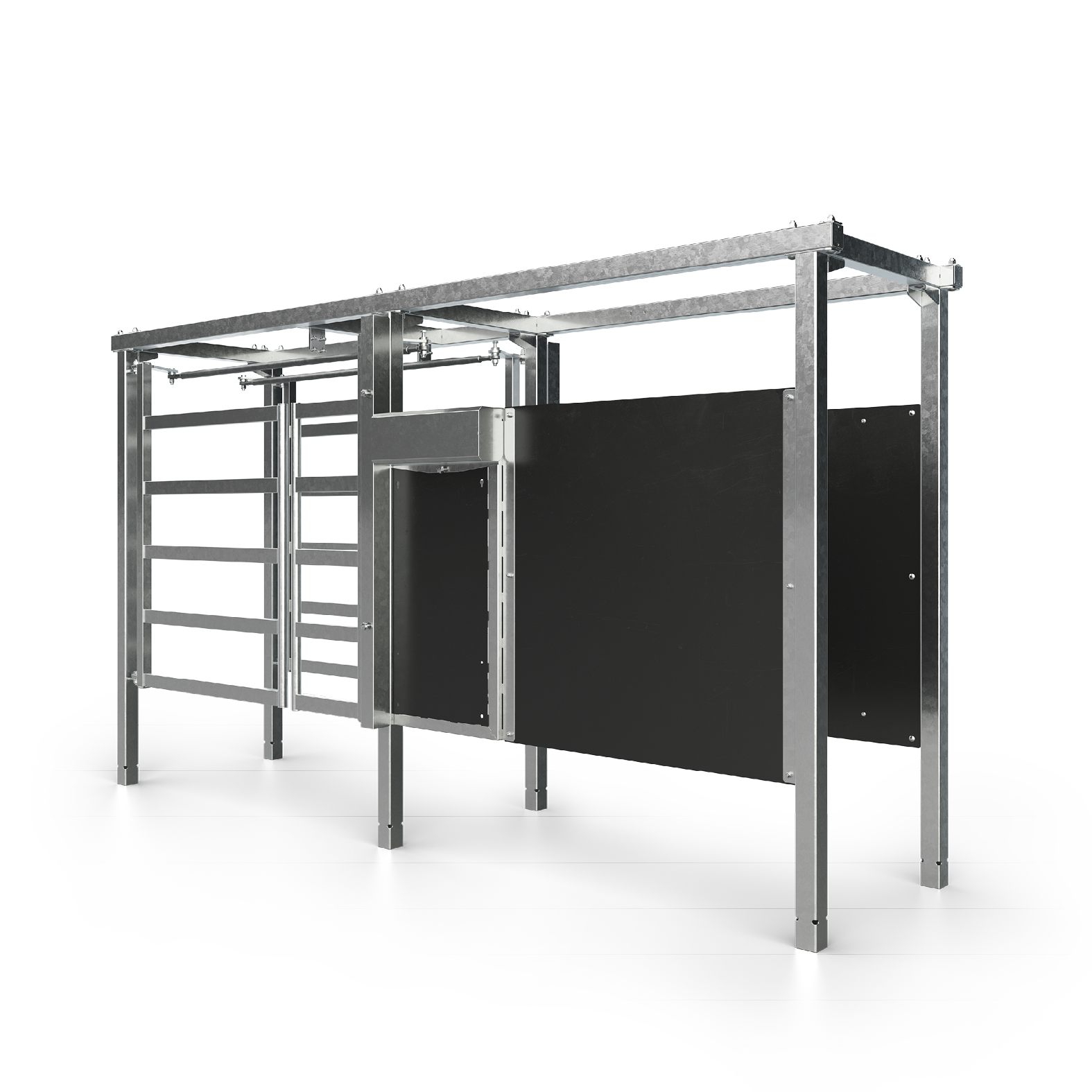 Sort Gate 5500
Sort your larger cow breeds accurately, with the robust and durable premium-level Sort Gate 5500.
Need advice?
Find your local regional sales manager
Need a quote or support?
Find your dealer