Who we are
Born over 50 years ago in New Zealand's dairy heartland our pioneering spirit has earned us an international reputation for innovation and excellence in dairying, animal welfare, food production and environmental sustainability.
At our state-of-the-art global headquarters, we design and manufacture dairy technology that enables farmers around the world to grow the value of their dairy - by running more productive, cost-efficient and profitable operations. We stand behind our solutions, and all around the world farmers know they can rely on our products and systems to perform, and last the distance.
Need advice?
Find your local regional sales manager
Need a quote or support?
Find your dealer
Why choose us
Through the development of smart technologies and the future of milking technology, we are enabling farmers throughout the world to make the most informed decisions for their farm today, and in the future:
We are pioneering the semi-robotic revolution
With a strong focus on innovation, we've set our sights on achieving ambitious goals to break existing productivity barriers and lead our farmers into the future with new ground-breaking technologies.

By taking a milking science based approach, we are pioneering a semi-robotic revolution with the goal of significantly reducing the workload at milking time, so an operator can milk more cows per hour with less labour. These smart technologies will eliminate the challenges of manual operations, streamline the milking process and improve hygiene and milk quality.

By focussing on significantly reducing the effort required in milking, we will also increase the well-being of operators while improving their dairy performance and productivity.
Our large commercial farms and customers trust us the world over
Our unwavering commitment to continually push the boundaries in the design of high-performing milking solutions and dairy technology, is why our world-leading systems are trusted by large commercial farmers the world over.

With the most comprehensive range of rotary technologies for cows, sheep and goats available, our proven systems have been developed for high yielding herds, so our commercial customers can run more productive, cost-efficient and profitable operations 24/7. Manufactured from high-performance materials, our composite rotary platforms are structurally stronger, significantly lighter, and longer-lasting to withstand the harshest of milking environments.
We track and monitor your most valuable assets
To allow you to maximise your herd performance and efficiency we're continually developing smart technologies that drive real-time, data-driven insights to enable you to make better, more informed management decisions to improve the overall productivity and profitability of your farm.

By tracking and monitoring individual cows and herd performance trends 24/7, we are empowering you to "know your cows, track your herd" so you can take control of cow health, heat detection and nutrition management - to maximise labour efficiency and improve your bottom line.
We help drive dairy performance and productivity through smart-tech
To drive dairy performance, production and productivity, smart technologies are at the very core of our product design and development. The collection of individual cow and herd data, combined with a complete overview of the milking system is more important than ever. By providing you with insights and intelligent, adaptive automation at your fingertips, you can improve your milking productivity and performance.

Increasing milking efficiency and speed, and reducing the effort required at milking time promotes an efficient, natural let-down response to improve milk quality and creates a much calmer operator-friendly environment. By providing you with the tools to automatically collect and monitor milking data so you know your animal's production data every day - we put you in full control, right where you need to be.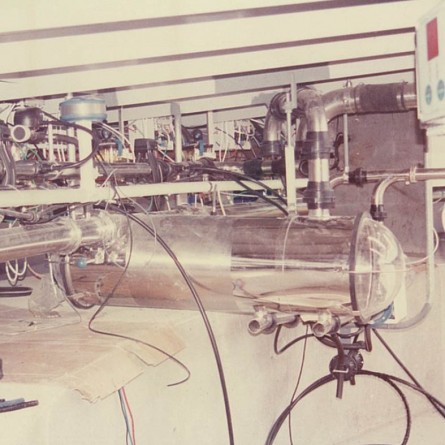 Our History
Innovation has always been a part of our company's history and DNA - as we continuously develop design and engineering solutions to advance the future of milking and our industry.
Waikato Milking Systems was founded during the most transformational periods in the history of dairy farming - when research, science and technology combined to create unprecedented opportunities to improve the sector's productivity, performance, profitability, and sustainability. Our ability to look ahead to anticipate the future requirements of farmers and deliver milking systems and technology that stand the test of time has seen us become an international business with an enviable reputation.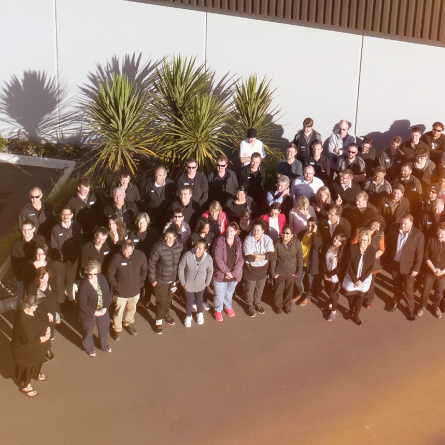 Our People
Thanks to the skills, dedication, passion and teamwork of our people, Waikato Milking Systems has become one of the world's leading designers and manufacturers of high performance milking solutions.
With over 120 staff around the world, working together to deliver quality products and service to our customers, dealers and international partners, our people are passionate and committed to doing what is best for dairy farmers - and growing the value of dairy. Whether our people are involved in design, innovation, manufacturing, logistics, export, sales, marketing, or business development, they all share the same goal to deliver the best solution every step of the way. Our people live and breathe our business, and no matter what department they work in at Waikato Milking Systems, it's their passion that drives us forward, and creates a customer experience like no other.
Careers with Waikato Milking Systems
At Waikato Milking Systems, we are also always looking to identify and bring on board new talent, skills, and expertise to continue to invest in our brand our and our people!
People First is one of our core values and we are always striving to keep this at the forefront of everything we do. We also pride ourselves on building careers 'in house' and are extremely proud of all our employees, many of whom have grown great careers within WMS. We are a small, but proud NZ owned global company who are committed to the development of our employees and their futures. We encourage you to contact us if you would like to know more about us and what we do and if that could be a good 'fit' for you. All our current vacancies are listed here and on our social media platforms. You can contact our Head of People & Capability – Denise Thomas denise.thomas@waikatomilking.com to set up a time to chat to talk about what it's like to work for Waikato Milking Systems.
Our Ownership
As we continue to revolutionise the milking technology sector, we take pride in our ownership by the Interpump Group, a renowned Italian corporation.
Interpump Group S.p.A. is the world's largest producer of professional high-pressure piston pumps and a key player in the hydraulic components market. Founded in 1977, the company quickly established itself by creating smaller and more efficient high-pressure pumps. It expanded its portfolio through acquisitions in the 1990s, entering the hydraulic components sector and becoming the top producer of power take-offs. The Group later divested its cleaning machinery and electric motor divisions to focus on high-value applications. It continued to grow through strategic acquisitions in water-jetting and hydraulics, expanding its offerings to include a range of products for various industries. Since 2019, Interpump has also ventured into power transmission. Throughout its acquisitions, the company has preserved the acquired brands and structures while minimizing integration costs and driving economic success.   Benefiting from the vast resources and expertise of the Interpump Group, we remain at the forefront of milking technology advancements, ready to meet the evolving needs of the dairy industry on a global scale.