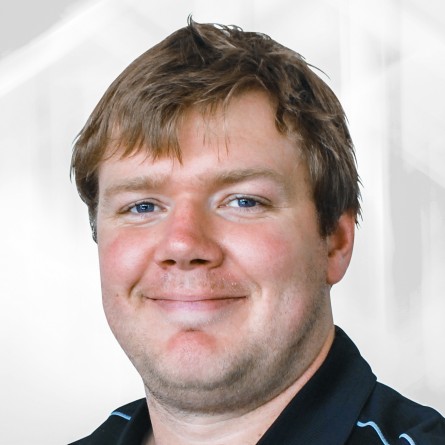 Regional Manager Sales and Service - Lower South Island
Braiden brings a strong mix of technical knowledge and sales experience in the farming industry to the Waikato Milking Systems, New Zealand sales team. He trained as an electrician and went on to work in the dairy industry as a sparky and refrigeration specialist. He kicked off his career with Laser Electrial in Gore,
Braiden worked for DTS Tru-Test, which delivers livestock identification, weighing and dairy technology solutions. While there, he was involved in Tru-Test's MiHub Livestock Management System, which generates herd management data for dairy farmers. His time there gave him significant experience in milk cooling solutions and dairy automation, which are two of the key product pillars we're promoting to our customers. Braiden has developed strong networks across farmer customers and milk quality/supply managers from South Island processors during his time working in the dairy industry. Before joining Waikato Milking Systems in late 2019, Braiden was employed as an Area Sales Manager for SMC, in Otago and Southland, which specialises in pneumatics and industrial automation. Braiden grew up and still lives in Gore. He has an in-depth understanding of the challenges that farmers face in the South Island. He works as an advocate for our full suite of products and services, which can provide the solutions farmers need to be more productive and efficient on their farms. Braiden is keen on increasing his product knowledge and adopting new technology which can help him serve our customers and become more proactive towards supporting our dealer network. In the Lower South Island, he works with Cowley Electrical Dairy & Pumps (Gore); Laser Electrical (Balclutha); and Progressive Engineering (Invercargill and Cromwell).