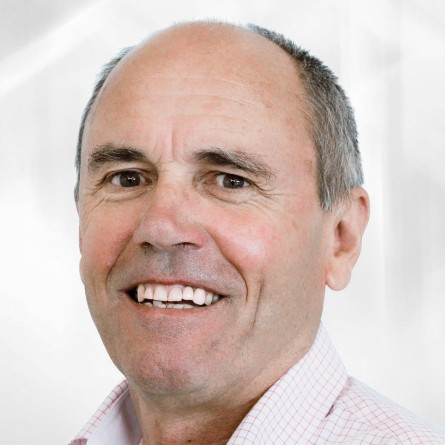 Country Manager China
David has worked as an advocate of New Zealand agri-tech, as an engineer and businessman, for more than 30 years. His involvement with Waikato Milking Systems stretches back to the mid-1990s when he was a major supplier for the company.
David sold his first rotary parlour into China during the Mid 2000s, through his company Rotary Platforms NZ, which was based in Matamata. Not long after that, he sold the firm to Waikato Milking Systems where he continues to work today. David is the company's specialist sales manager in China where he has worked hard to establish our brand and promote the benefits of our rotary platforms, milking automation technology and dairy management systems. David understands how relationships are key to successful business connections in China. He's had success with large-scale, 24-hour milking operations, which are now using our Orbit Concrete Rotary platforms milking herds of 3000-plus cows 3 times per day. The market in China demands reliability and the company is well placed to meet that challenge. Customers are looking for good after sales service and support, as well as competitive prices. Farmers want customised systems, tailor-made for their unique conditions, rather than off-the-shelf solutions. David has also learnt that challenges around farm labour shortages in China means farmers are looking for milking parlours which have a high level of automation. He sees this as an opportunity for our NaviGate Dairy Management Systems and milking automation products to make their mark in the Asian market. David is also cultivating keen interest in our new Goat Rotary Platforms with several installations planned for early 2020. He credits the company's success in China to the strong technical and sales support at head office in Hamilton as well as the support from the small team based at the company's office and warehouse in Beijing.