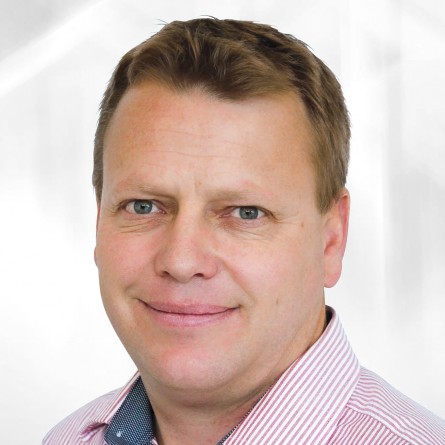 GM Sales & Operations - Asia Pacific
Grant joined the company in 2014 and has worked hard to champion our diverse range of technology, to meet the expectations of a dynamic international dairy industry. He has a background in dairy farming and has an exceptional understanding of global markets. He knows that products made for New Zealand conditions may not suit other markets.
That is why Grant has worked closely with our research and development team to make sure our product offering matches the expectations and conditions of each of our key global markets. That included making modifications to our milking and plant systems to suit 24-hour farming operations which are extensive in key markets such as US, Russia, China and the UK. A major part of the company's business growth success has been its ability to act swiftly, to ensure our customers receive a product that is reliable, robust and high performing, no matter where in the world they are. Grant believes it's this can-do attitude, throughout the company, which saw Waikato Milking Systems win the Auckland/Waikato Supreme Exporter of the Year Award in 2016. Grant draws upon his experience working for an international business for more 25 years, to successfully manage the company's global sales team, helping them achieve their required results. He lives in New Zealand but manages to move around the globe to spend quality time with his sales team and his dealer network at key times of the year. Developing the company's dealer network is a top priority and Grant makes the time to interview potential partners for the business in new and emerging markets. He knows that dealers are the life blood of the company and dealer expansion is critical to its business growth.