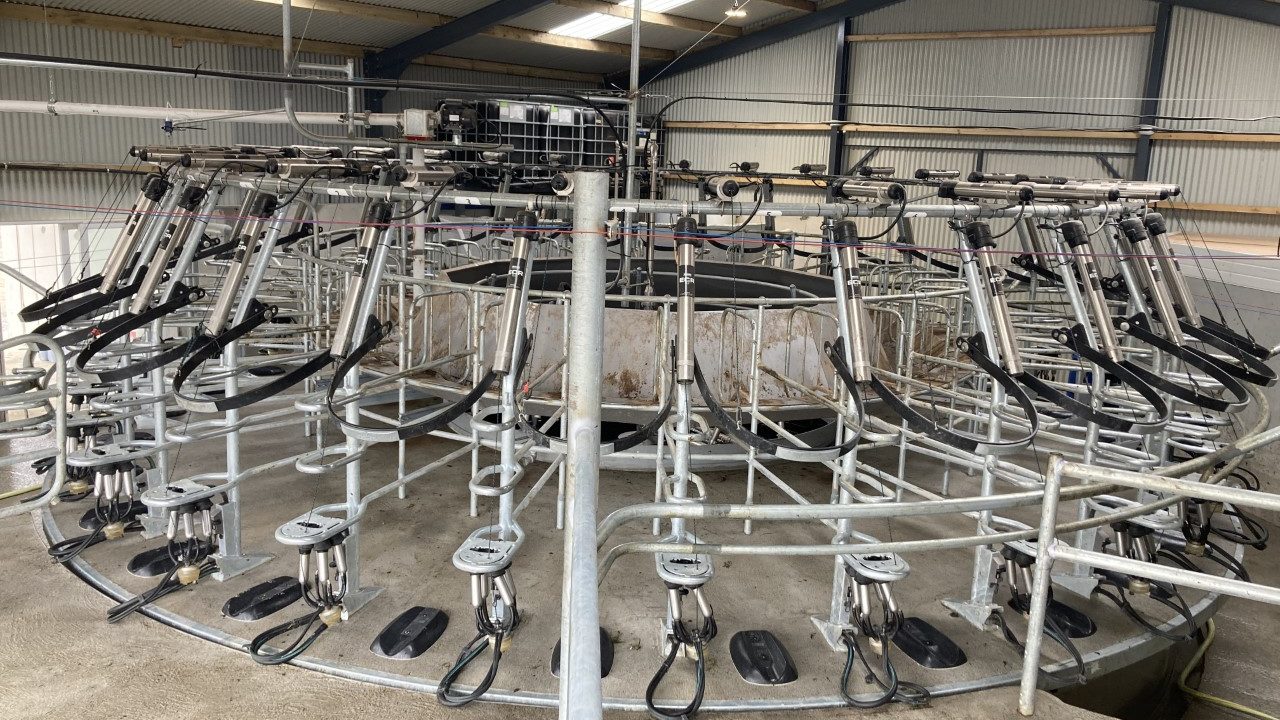 Article Details
17 April, 2022

Agriland

Ireland
This week's Buildings Focus saw Agriland make the trip to Co. Tipperary to speak to brothers Brian and Brendan Larkin about their new 30-bail rotary parlour.
The duo, who are in partnership together, milked 145 cows last year and this year plan to milk 160 in their new facilities.
The new parlour is quite the upgrade on the last, a sturdy facility which the farm's rising cow numbers managed to outgrow.
At the the end of it's tenure, the old 7-unit herringbone milking parlour saw 21 rows of cows enter twice a day. This meant an early milking time of close to three hours and almost two and a half hours in the evening.
At a stage where they felt it was time to upgrade, in 2021, the Larkin brothers got cracking on what they have today, and finally began milking in the new rotary at the start of March this year.
READ THE FULL STORY