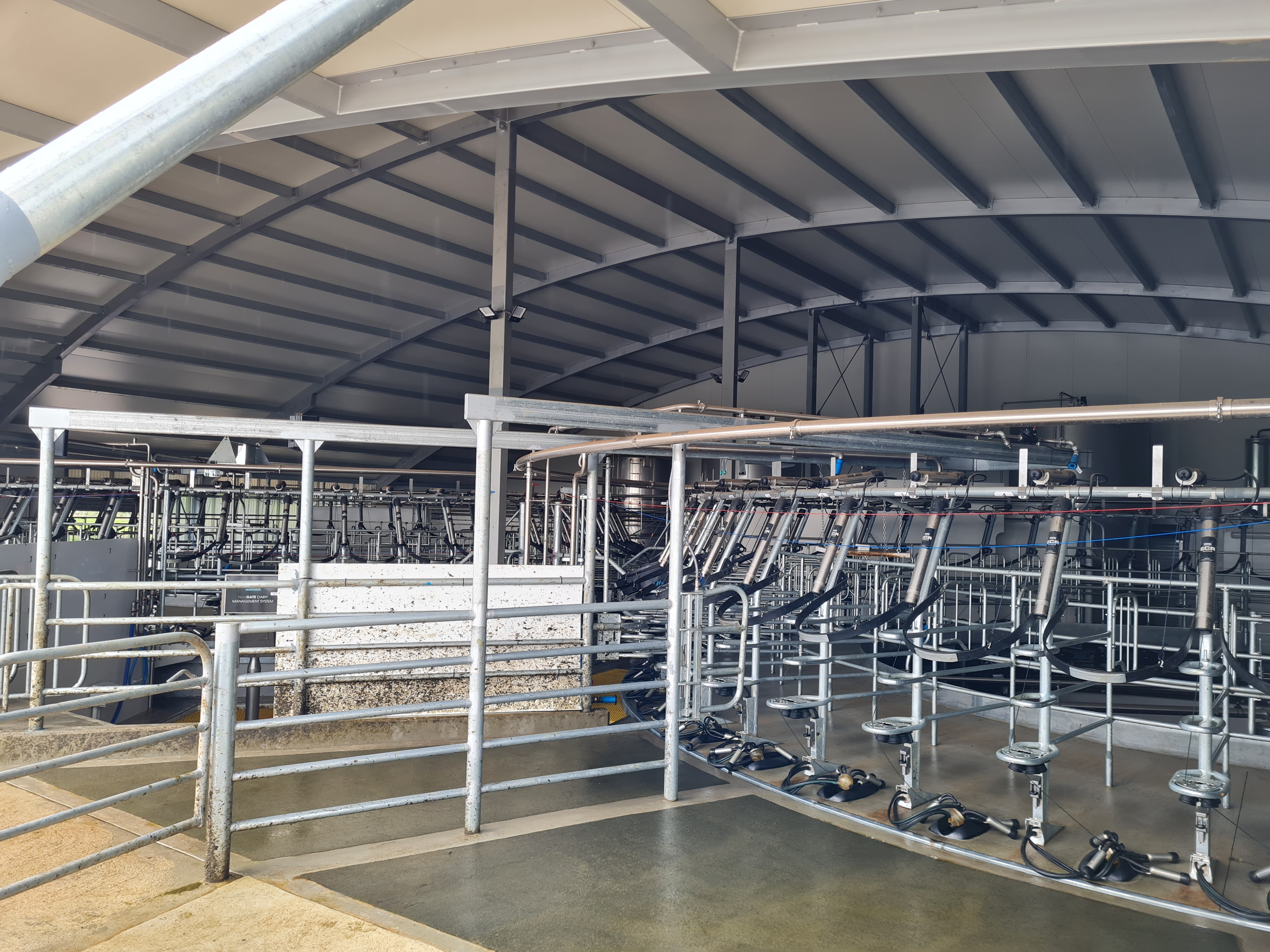 Article Details
16 December, 2021

NZDairy

NZ
The finishing touches are being put on a unique twin rotary milking system commissioned for the Guy Family in Horowhenua.
The twin 50-point Orbit Concrete Rotary System was developed by Waikato Milking Systems and installed by dealers Bromley Dairy and Pumps, and Moa Rotary Platforms.
Waikato Milking Systems Regional Manager for the Lower North Island Ben Frederickson said he and the two dealers worked with the Guy Family's consultant Paul Phippen to understand what was required for the new milking plant.
Bromley, which is based in Feilding and led by Steve Bromley, took care of the plant and automation installation while Moa's Inglewood office, led by Nathan Hitchcock, was responsible for the platform installation.
READ THE FULL STORY