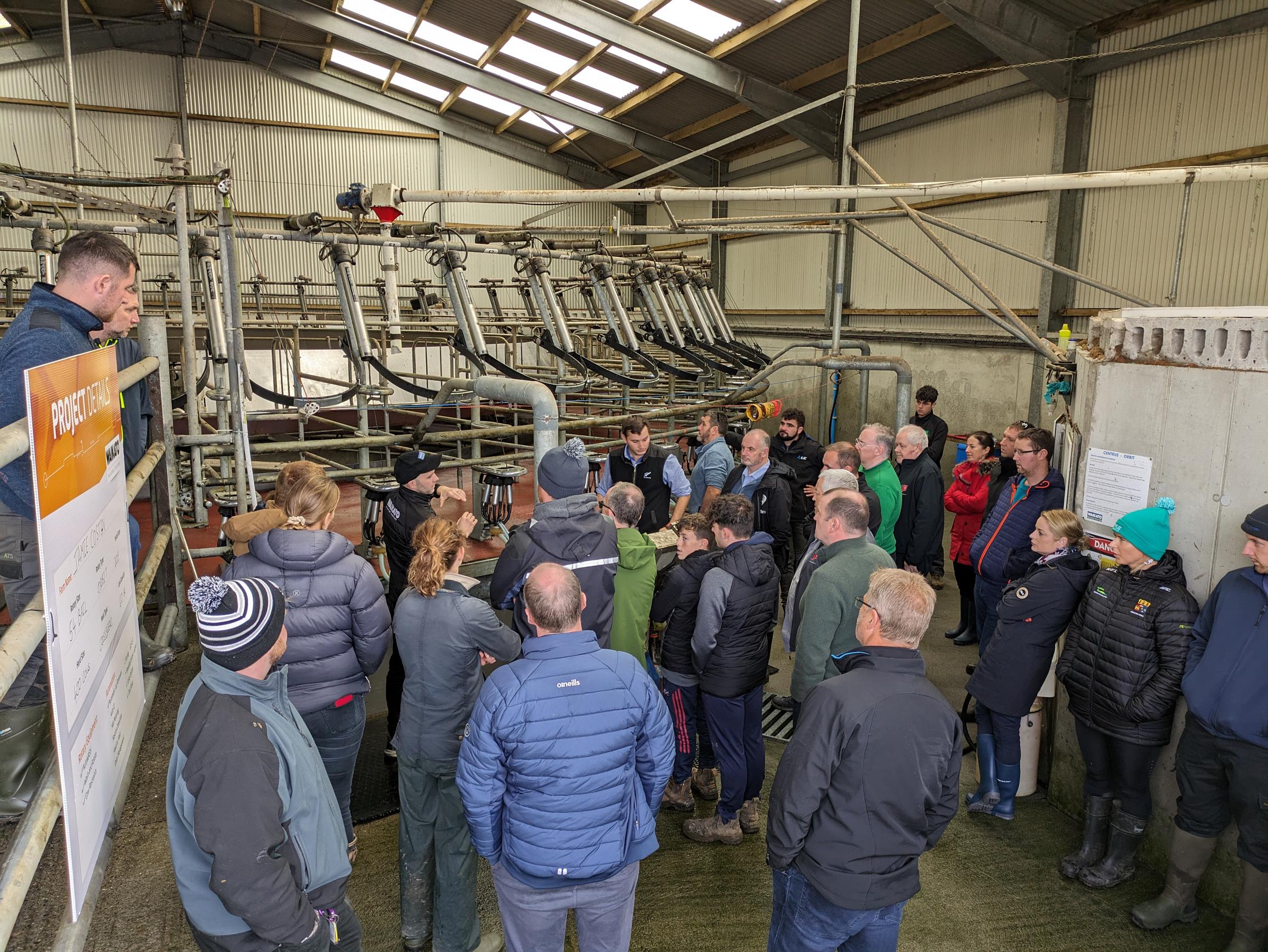 Article Details
24 October, 2023

Waterford, Ireland.
Special thanks to our host, former Olympic walker Jamie Costin and his young family who welcomed us on to their Dairy Farm where we were joined by the current NZ ambassador to Ireland, the right Hon Trevor Mallard, for a live demonstration of Jamie's Waikato Milking Systems 54 Bail Orbit Concrete Rotary Milking Parlour.
Ireland Dairy Farmer Jamie Costin addresses the Open Farm Day crowd.
Jamie's main reason for choosing a Waikato Milking Systems Orbit Rotary was reliability and speed, which allows him more time for training other athletes.
LEARN MORE ABOUT JAMIE'S WAIKATO MILKING SYSTEMS ORBIT CONCRETE ROTARY MILKING PARLOUR UPGRADE HERE.