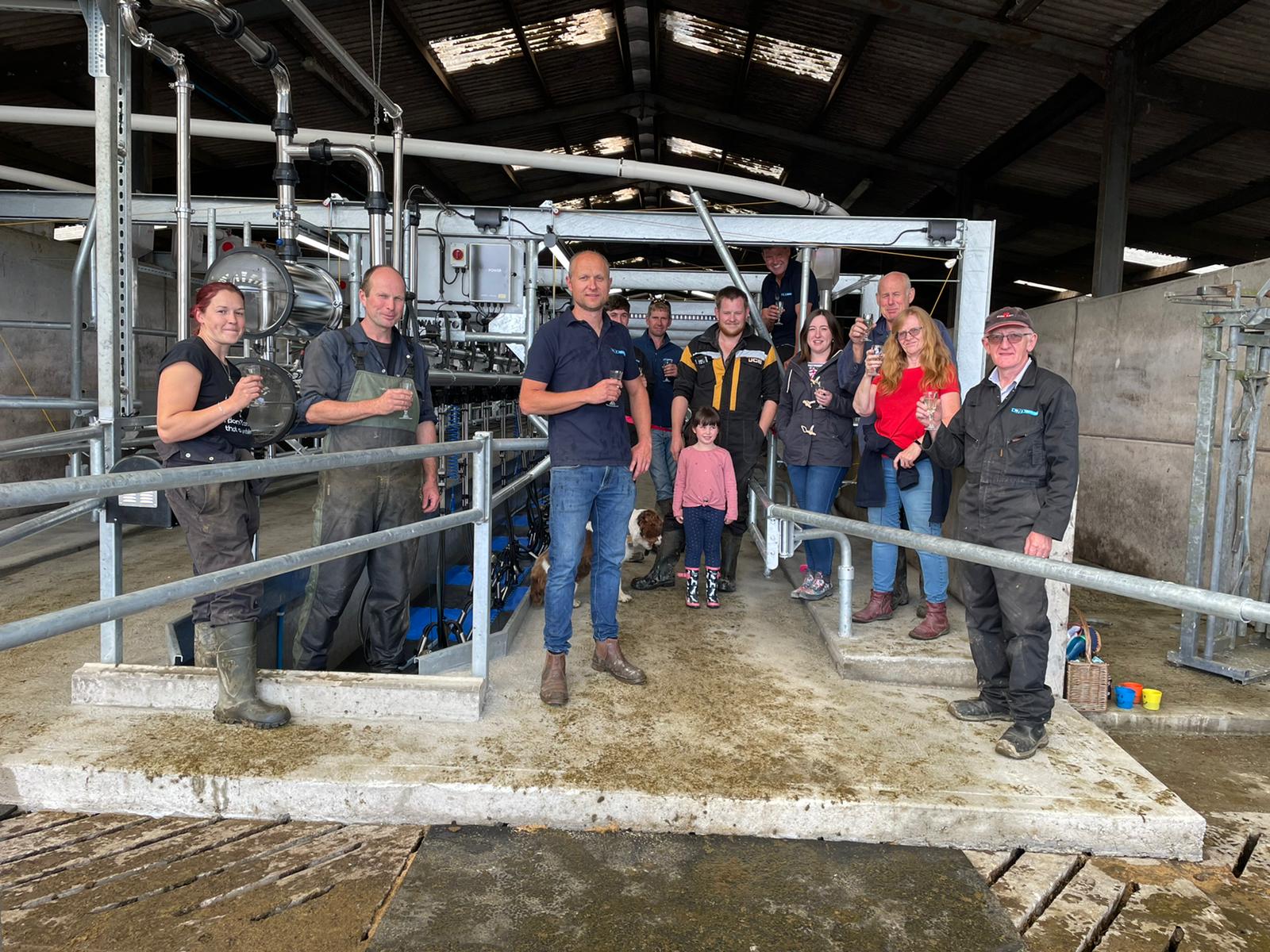 Article Details
27 September, 2021

International Dairy Topics

UK
In this article Waikato Milking Systems showcases two ends of the spectrum – one new project in Cornwall, England, and one existing project that is still going strong in North Wales.
Working to the conditions of the land is a top priority for Tom Jones and his family who enjoy running Trelay Farm on the elevated terrain of Davistow in north Cornwall, England. "We are about 1,000 feet above sea level, we get high rainfall, we catch the wind and it is very much like we are working in the clouds. But all that rain allows us to grow a lot of grass, to grow our cows, which are outdoors from February to the end of October, early November. We produce what we can off the grass and just like to keep things simple."
Keeping it simple was the key when the family came to upgrade the farm's 20x40-point herringbone milking system in 2021. Tom is a third generation farmer on Trelay Farm and he works the property with his father Chris, mum Jackie and his wife Clare.
READ THE FULL STORY ON PG 12