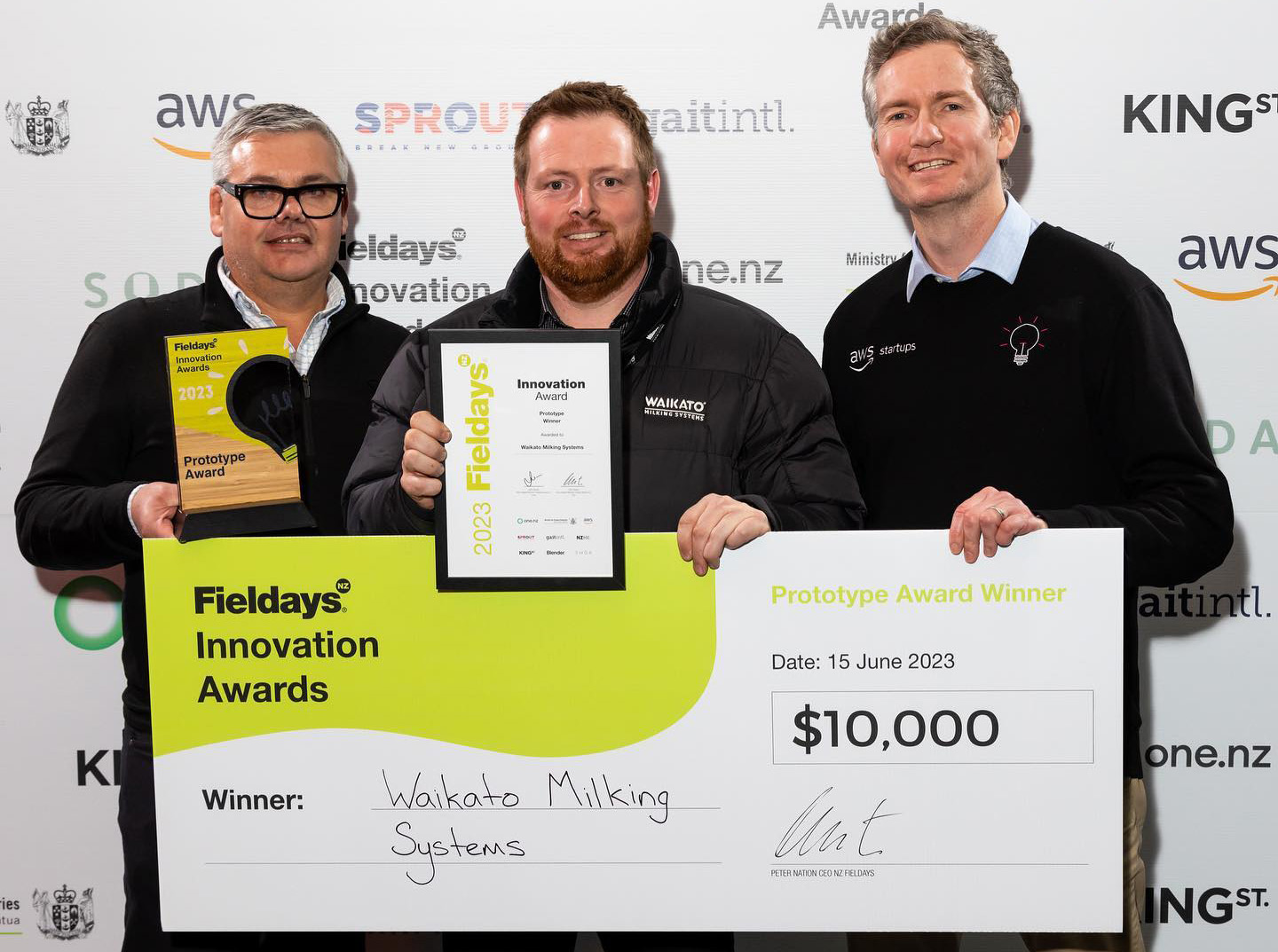 Article Details
16 June, 2023

Fieldays Innovation Awards

HAMILTON, NZ
Waikato Milking Systems is incredibly proud to announce that our ErgoPOD Prototype has won the 2023 Prototype Award at the Fieldays Innovation Awards.
This is the result of nearly 4 years of hard work in research and development and we couldn't be more chuffed!
Fieldays Innovation Award judges said "Aimed at both the local and international markets the ErgoPOD provides a step change in milking and revolutionises the way cups are presented and managed in the milking shed."
"It exemplifies what can be achieved when solid design is combined with innovative idea generation, deliberate simplification, and effective root cause analysis."
"With just the right amount of automation the ErgoPOD reduces injury risks, halves the time to apply milking cups, removes multiple hazards for a cow entering and leaving the milking platform, provides opportunities for precise measurement and control of milk quality, and even speeds up the process of a cow exiting a rotary milking platform."
"The end result is an internationally viable product the enables faster, safer milking by a wider labour pool."
Special mention must go to Tom Morris and team who have worked tirelessly to advance this project through to the prototype stage.
We are now in a great position to push on through the remaining stages of development over the next 18 months towards a game-changing market entry.
Waikato Milking Systems Executive Chairman Jamie Mikkelson said while accepting the award "We started on this journey about 4 years ago, we had this crazy idea that if we were going to be the most admired company globally for milking efficiency, if a single operator could milk a thousand cows in an hour, that would be a game changer."
"With the machine you see here, we believe we are on a good wave for that. Thank you to the team, we are very happy to accept this award."
Watch this space.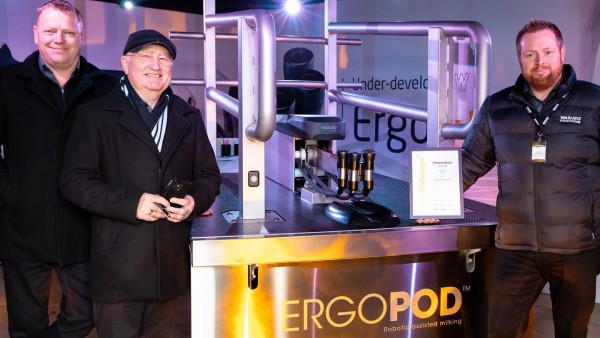 Happy chaps Grant Wisnewski, Dave Cassells and Tom Morris pictured alongside the award winning ErgoPOD Prototype.