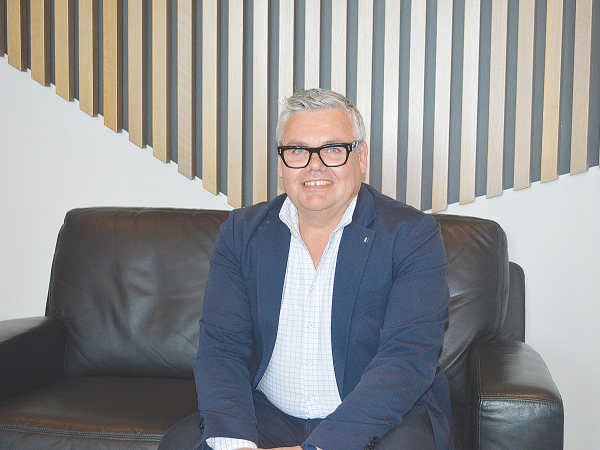 Article Details
08 August, 2023

Rural News

NZ
Iconic Kiwi company Waikato Milking Systems (WMS) has been sold to an Italian conglomerate but it's business as usual for the milking solutions provider.
In May, it was announced that Interpump Group, a global company listed on the Milan Stock Exchange, had paid around $54 million for WMS to joint owners - Tainui Group, Ngai Tahu Capital and Pioneer Capital.
WMS executive chairman Jamie Mikkelson, who retains his role under the new owners, says the acquisition is part of Interpump's continual investment into the food production sector.
He says Interpump was attracted to WMS, a well-performing business which had more than doubled its business to $80m in the last four years.
Interpump is also keen on WMS' strategy to invest in dairy technology and software tools developed for precision dairy farming.
This includes ErgoPOD, touted as a step change in milking that revolutionises the way cups are presented and managed in the milking shed. The ErgoPOD prototype won the 2023 Prototype Award at the Fieldays Innovation Award in June.
A result of four years of research, ErgoPOD is said to halve the time to apply milking cups, remove multiple hazards for a cow entering and leaving the milking platform, provide opportunities for precise measurement and control of milk quality, and speed up the process of a cow exiting a rotary milking platform.
Mikkelson says the result is an internationally viable product that enables faster, safer milking by a wider labour pool.
"We are now in a great position to push on through the remaining stages of development over the next 18 months towards a game-changing market entry," he says.
WMS is Interpump's first acquisition in New Zealand. Two of the company subsidiaries - high pressure pump maker Hammelmann and stainless steel processing line maker INOXPA - have a presence in Australia.
Mikkelson says Interpump isn't in the business of buying companies and then offloading them for a quick profit.
"They are a long-term investor, they have high expectations around performance, but they don't come in and change the name of the company," he says.
"They expect the company to continue under its on name and management team and for the business to grow.
"As long as the business performs in line with expectation, they reinvest profits in the company as per the strategy."
For WMS, the new owners also open new markets and sales channels, including in countries like India and Mainland Europe.
Mikkelson says Interpump sales teams around the globe can help the WMS brand in untapped markets.
Interpump's website says it's the world's largest producer of professional high-pressure piston pumps and a global player in the market of hydraulic components.
It was founded in 1977 by Fulvio Montipo who still holds a 25% stake in the listed company.
"We proceed in our growth and diversification path from both a geographical and a market point of view.
"We enhance [our] presence in Oceania, and we take another step in the food and beverage application sector," says Montipo on the purchase of WMS.
Rural News