COWTRAQ™ COW COLLARS KEEP YOUR HERD'S PERFORMANCE AND FARM EFFICIENCY ON TRACK
CowTRAQ™ cow collars provide 24/7 heat and health monitoring for every cow to maximise herd performance and farm efficiency.
CowTRAQ™ cow collars integrate with TracHQ™ software to provide you with real-time information and mobile alerts in a simple, user-friendly format.
CowTRAQ™ cow collars identify each cow and keep track of her signs of heat, eating, rumination, standing, lying, walking and inactive behaviour 24/7 to provide you with insights on the fertility, health, well-being and nutritional status of individual cows and groups. TracHQ™ software provides you with real-time and relevant alerts, actionable to-do lists and reports to help you track, manage and control your herd.
These data-driven decisions enable you to improve your farm management at a tactical and strategic level to improve your herd's performance, and ultimately, your bottom line.
Most Popular Cow Collars Sold Globally
Monitor Rumination, Activity, Health 24/7
5 Year 100% Warranty
Battery Life Up to 10 Years
Links with MINDA
Advantages
CowTRAQ™ collars and TracHQ™ software maximises your herd performance and farm efficiency 24/7.
Targeted management and optimisation
The system provides monitoring and tools for targeted management, precision feeding and labour efficiency.
Accurate heat detection
Improves reproduction results and increases labour efficiency by automatically tracking signs of heat.
Individual cow health monitoring
Detects health issues and metabolic disorders early to keep cows healthy and reduce veterinary treatment.

What's included
Antenna: The data from all the individual cows is continuously collected by the antenna. The antenna has a range of at least 75 meters around the barn and 250 meters when placed outside for grazing cows.
Processing unit:

The processing unit processes the

data received by the antenna, analyses the individual data for each cow and turns it into relevant and actionable insights that can be viewed on PC, tablet and smartphone.

Cloud: A continuously expanding range of services such as online backup, remote access, remote support, business insight, API connections and more are available through the cloud.
TraqHQ Software: Waikato Milking Systems TracHQ™ combines an unmatched range of monitoring features and management tools in a highly advanced, yet easy to use system including, health monitoring, h

eat detection, herd performance trends and identification.
Need advice?
Find your regional sales manager
Need a quote or support?
Find your Dealer
Related products
Discover what works with CowTRAQ™ collars and TracHQ™ software system to improve your herd's performance and farm efficiency even further.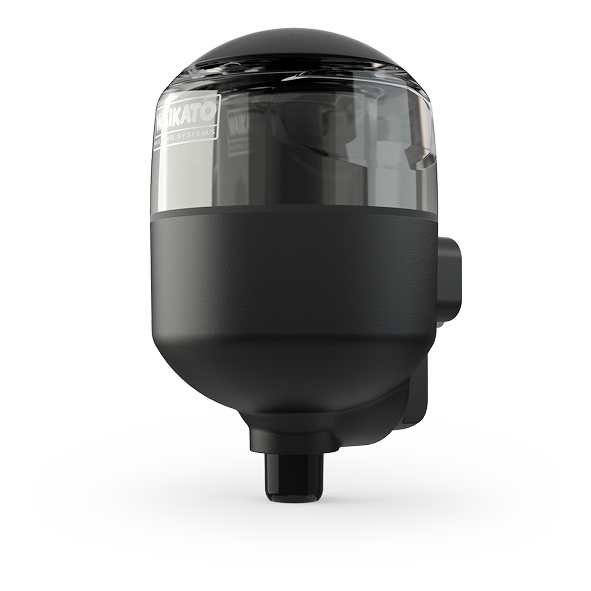 Electronic Milk Meter
Real-time milking data to monitor and improve your herd's productivity and performance.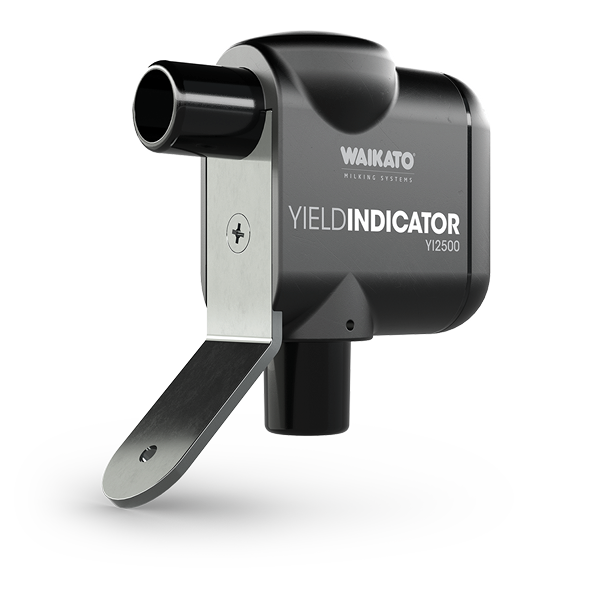 Yield Indicator
Improve your herd management decisions by monitoring every animal's milking performance.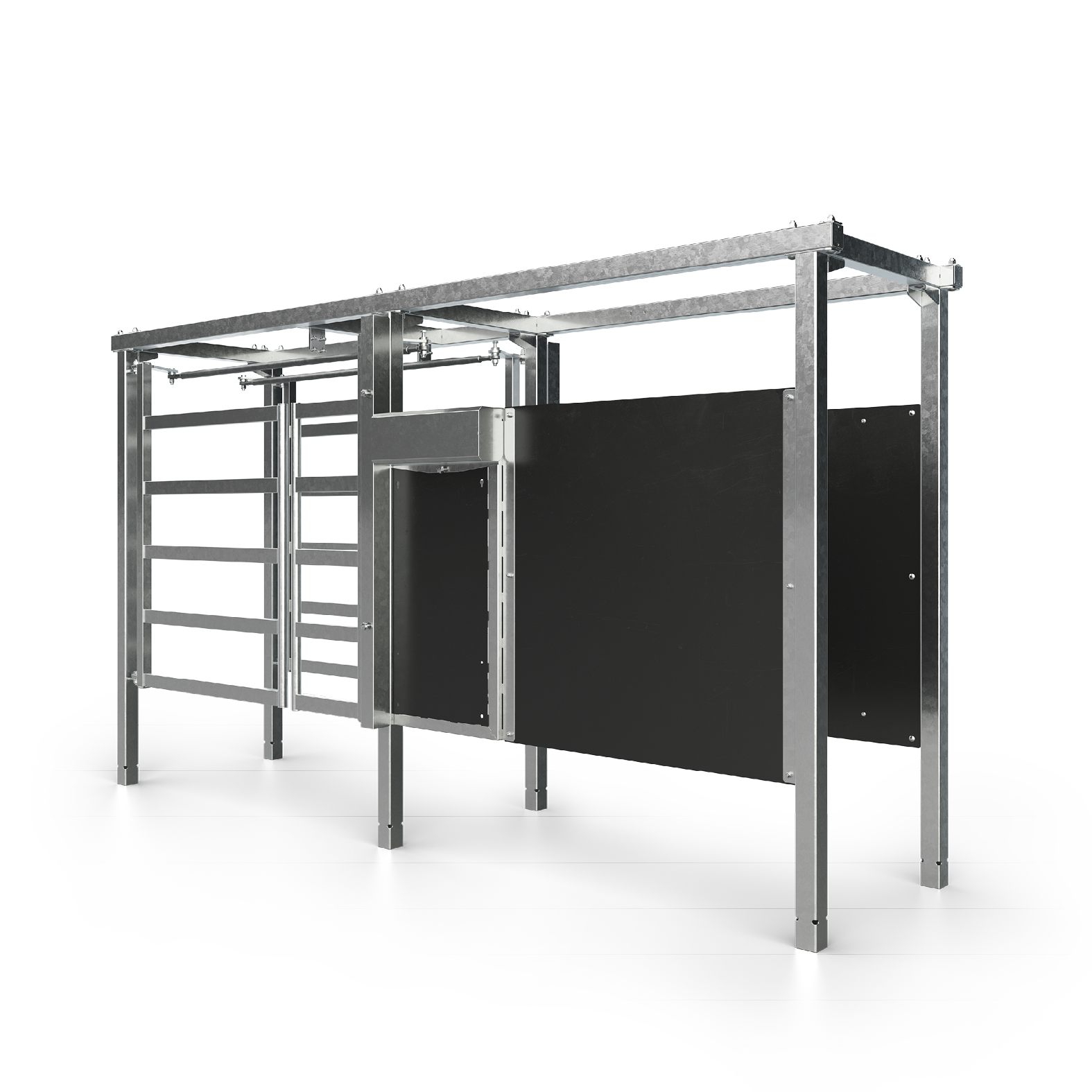 Sort Gate 5500
Sort your larger cow breeds accurately, with the robust and durable premium-level Sort Gate 5500.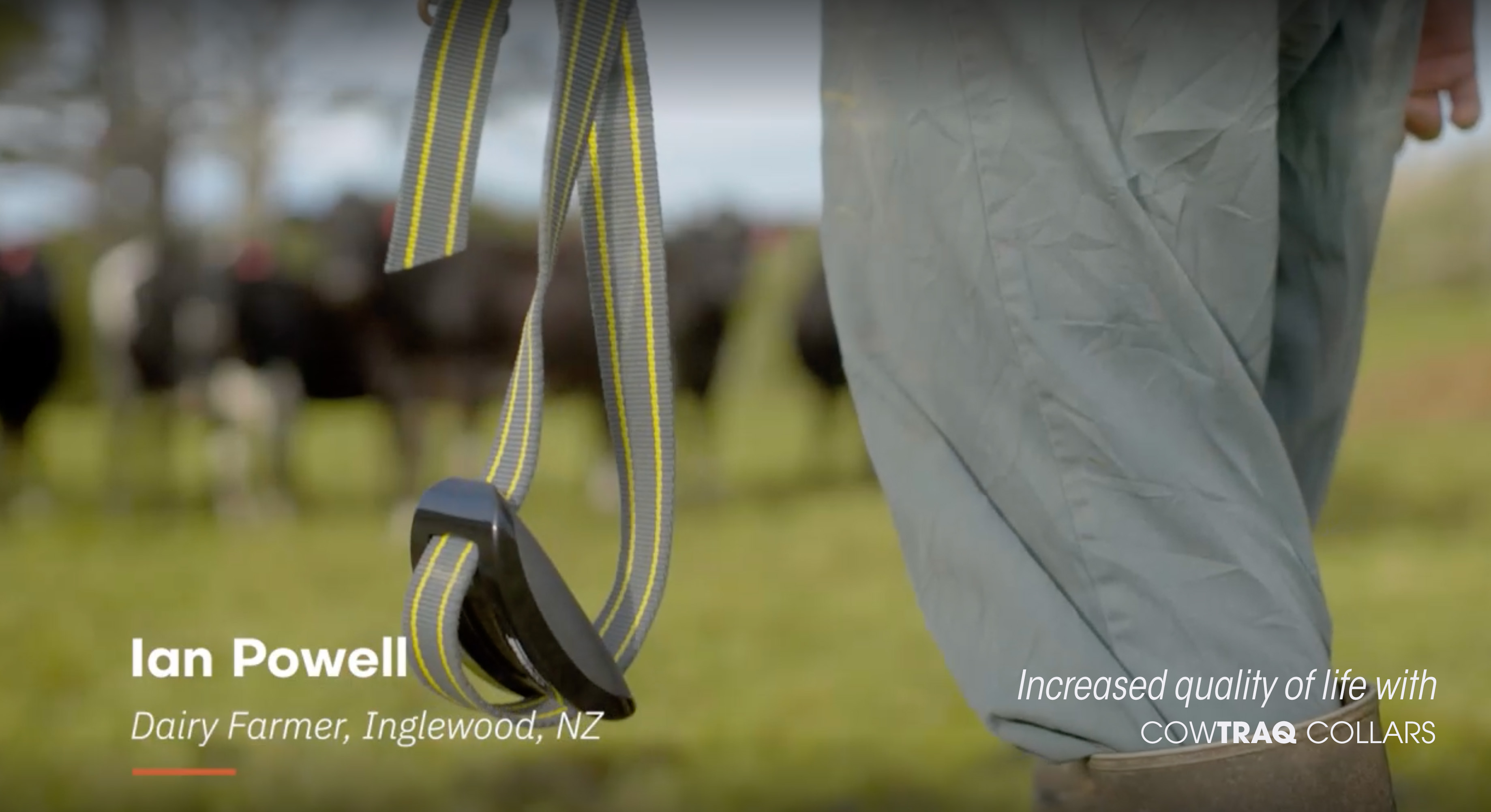 Ian Powell - Taranaki
The quality of life on his dairy farm has increased with CowTRAQ™ Collars
Watch video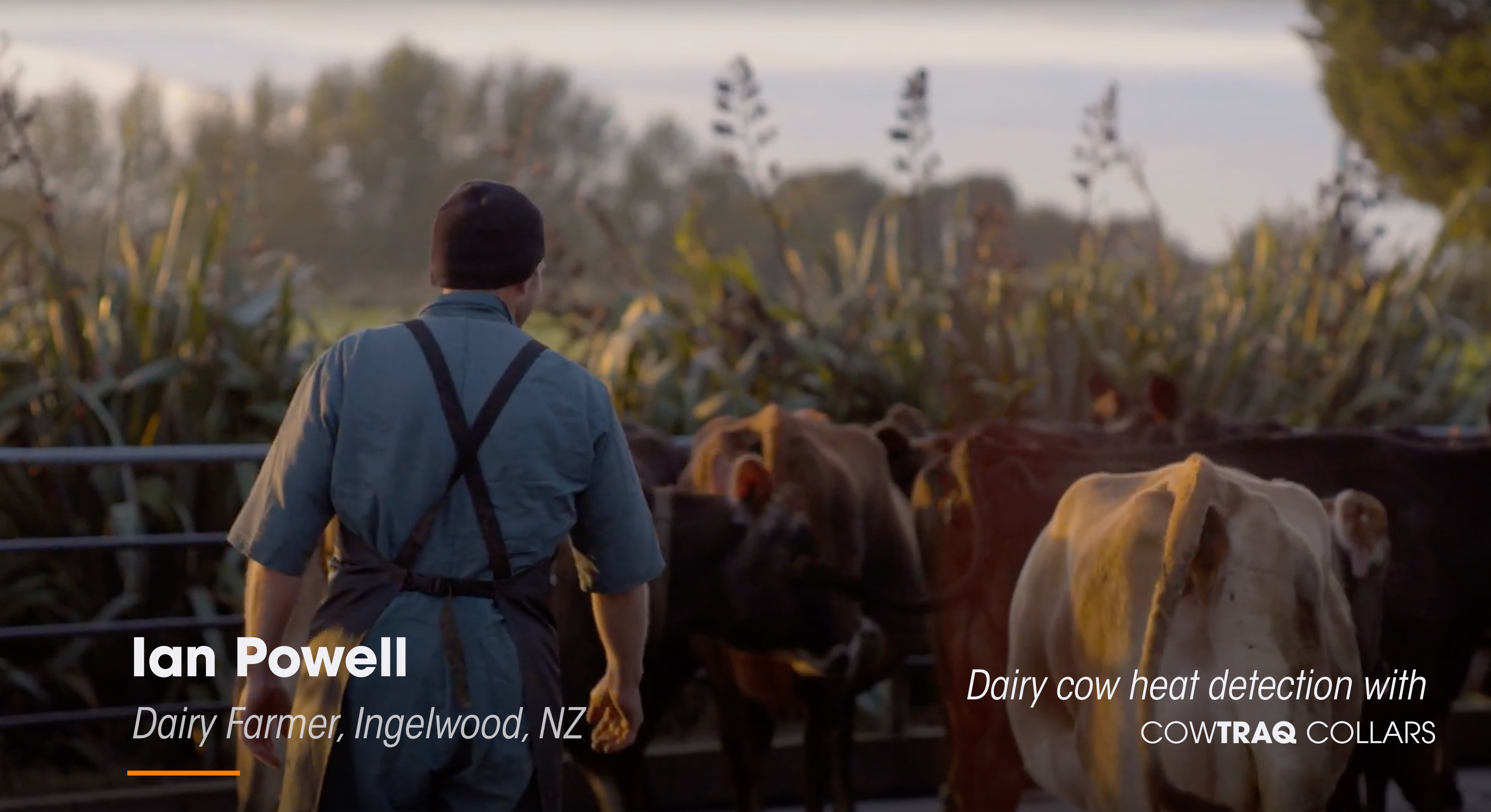 Ian Powell - Taranaki
Listen to Ian talk about how the CowTRAQ™ Collars heat detection reduced his labour costs
Watch Video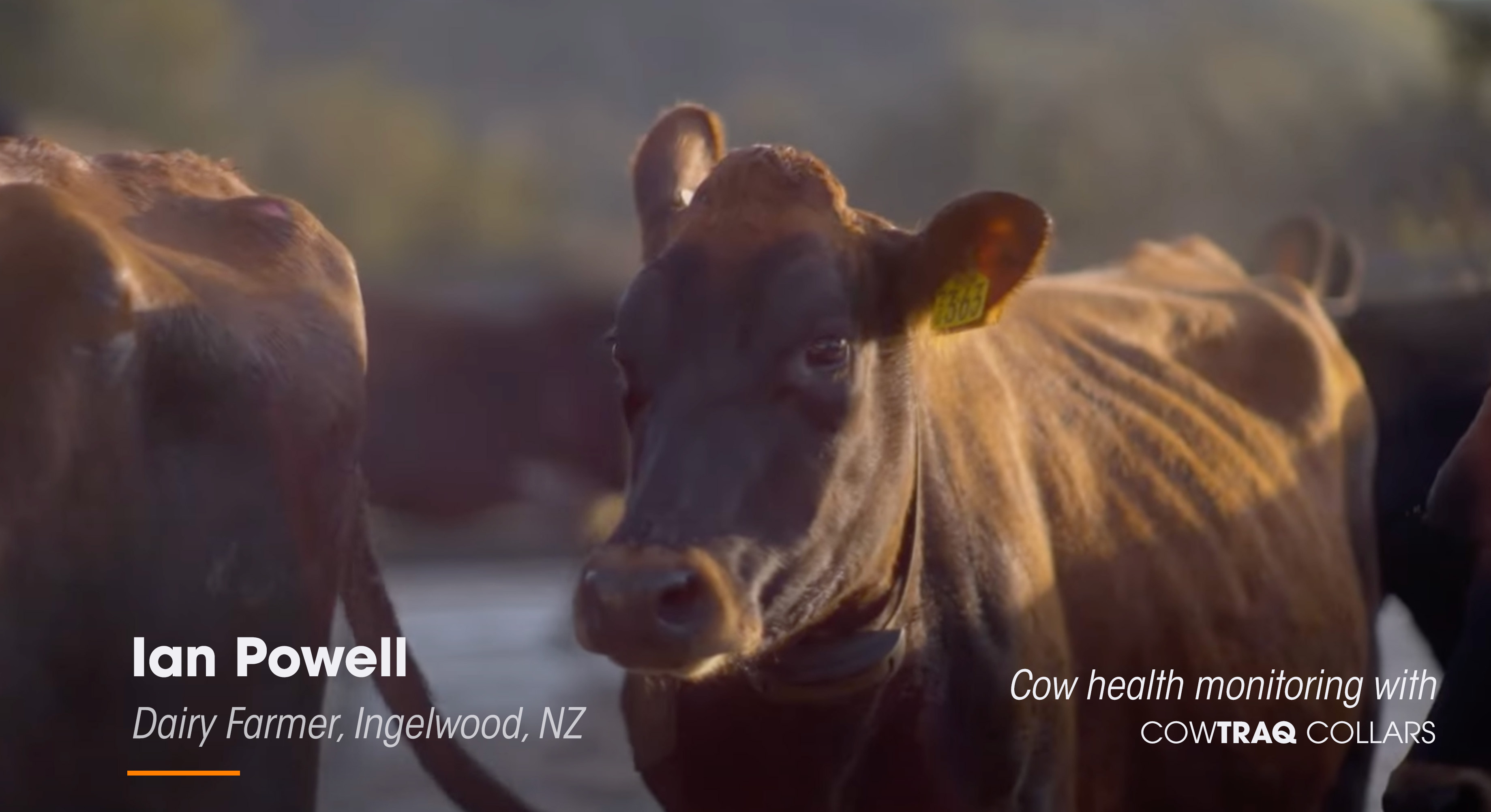 Ian Powell - Taranaki
CowTRAQ™ Collars allows Ian's staff to easily make decisions about cow health
Watch Video