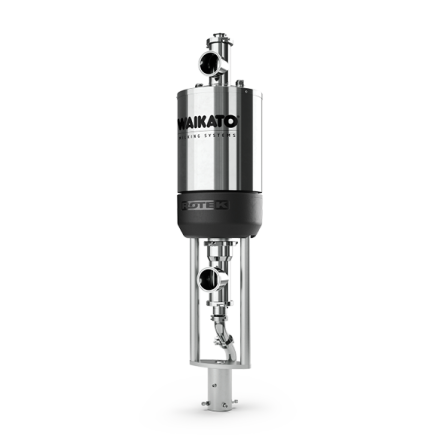 Delivers all services onto the rotary in one single product
The Waikato Rotary Swivel allows operation of virtually any combination of milking technology on a rotary platform
Supplied as standard equipment on Centrus and Orbit Rotaries, the Rotek rotary swivel simplifies installation of services. The Rotek swivel also has US 3A approval making them global products used exclusively by Waikato Milking Systems. A variety of plumbing sizes and options containing up to 24 electrical slip rings provide versatility within a proven equipment range. Two versions are available 18 and 24 sliprings. The Rotek Swivel is capable of plant washing while the platform is rotating. There are additional services available to allow for skirt washing and teat spray as well.
High Grade Stainless Steel
Made out of high grade stainless steel for added durability
Allows operation of virtually any combination of milking technology
Minimum vacuum drop and back pressure
Need advice?
Find your regional sales manager
Need a quote or support?
Find your Dealer