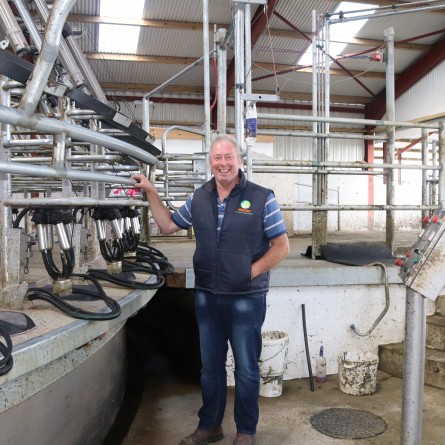 Increasing efficiencies, and reducing their milking time by half.
When Henry and Trish Walsh's herd grew to over 200 cows, from the 50 they were originally milking in their 16-point Herringbone parlour, they began to think about how they would expand their family dairy operation in Ireland.
However, once their herd grew to nearly 300 cows, they decided to look for an alternative as they were spending too many hours in the parlour. Even if they expanded to a 24-point Herringbone they would have had to start off with 12 lines of cows which was too many, and it would leave no room for expansion, so they had considered opting for a 44 or 48-point Herringbone parlour.

With the primary goal of making it a one-person operation, and to future-proof the business for their two sons Enda and Aidan, the Walsh family sought the advice of a discussion group to examine the pros and cons of expanding the parlour, or building a completely new one. The advice was 100% unanimous to switch to a rotary system - which was also based on Enda's age and the opportunity to access more land to allow the herd to grow further. While surprised by the discussion group's advice, their decision to switch to a rotary system was also heavily influenced by their sons who had both worked in rotary parlours. Enda had worked in a 60-point Waikato Milking Systems rotary parlour New Zealand's South Island, and Aidan had milked in a 60-point rotary parlour in Australia.

Initially Henry had thought he'd be happy with a 40-point rotary, but they "split the difference" and decided on a 50-point rotary - knowing this would provide a balance of being able to work at a very good speed to keep the cows rotating every 10 minutes, milking on 50 clusters.

Following Enda's recommendation, the family contacted Gillian Fullerton-Smith, Waikato Milking Systems' European Sales Manager based in Ireland, who highlighted the advantages of their parlours. Wanting a simple but reliable milking parlour with low maintenance costs, that would make the cows comfortable, reduce their somatic cell count, and provide good output - the decision was made to install a 50-bail Orbit Concrete Rotary. The new milking system was constructed on a greenfield site next to their existing parlour, and was installed during the Northern Hemisphere's summer and autumn.

This philosophy was also used to select milking automation options for their rotary system. They figured a cow might be milked every 11 minutes, but there may be one or two cows still going, so not wanting cows backing out before they were finished milking and potentially damaging the clusters - BailGate Straps were installed. With concern about the cows' teat health and somatic cell counts, they installed SmartSPRAY so the cows could be sprayed at every milking. And to ensure it could be a one-person operation they installed SmartECR automatic cluster removers - and SmartWASH to automatically wash the clusters at the end of milking.

In January 2020 Henry and Trish travelled to New Zealand to visit Waikato farmer Peter Risi, who milks on a similar Orbit Concrete Rotary parlour. After Peter highlighted the ability of Waikato Milking System's SmartD-TECT system to detect signs of mastitis and potential udder health problems early, Henry is seriously considering adding the system to his rotary following a few mastitis issues in 2019.

The main advantage of the new milking parlour has been its ability to reduce labour time at milking and the effort the family have to put in - creating a much more relaxed environment. Since installing their new Orbit Concrete Rotary system the Walsh's have cut around 13 hours off their working week with the system's efficiencies and reduced milking time. And with a skilled workforce becoming a real problem in Ireland, they have noticed that the new parlour is attracting a lot of labour, as staff want to work with modern systems and technology.

In the end, the simplicity of the parlour has been what really stands out for the Walsh's "No bells and whistles, but a system that functions well, is reliable, and takes care of us and the animals" says Henry.

Specifications:
Customer: Henry Walsh
Orbit Concrete Rotary Milking System
50 Bails
300 Cows
Commissioned: 2019
SmartECR's
BailGATE straps - Cow Restraints
SmartSPRAY
SmartWASH
See Henry Walsh's system in action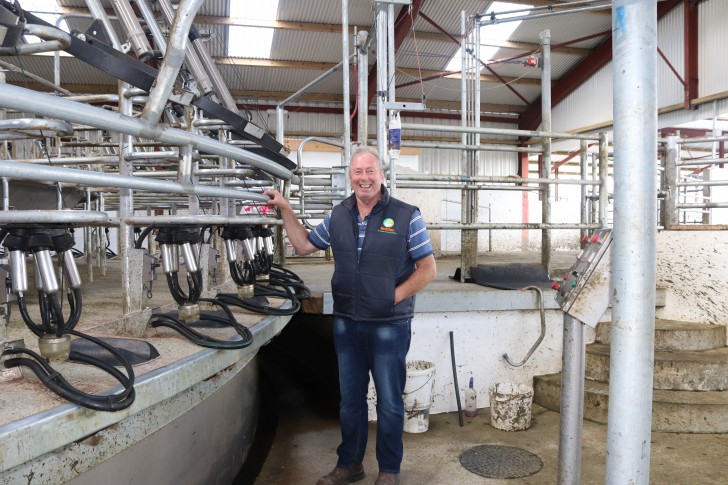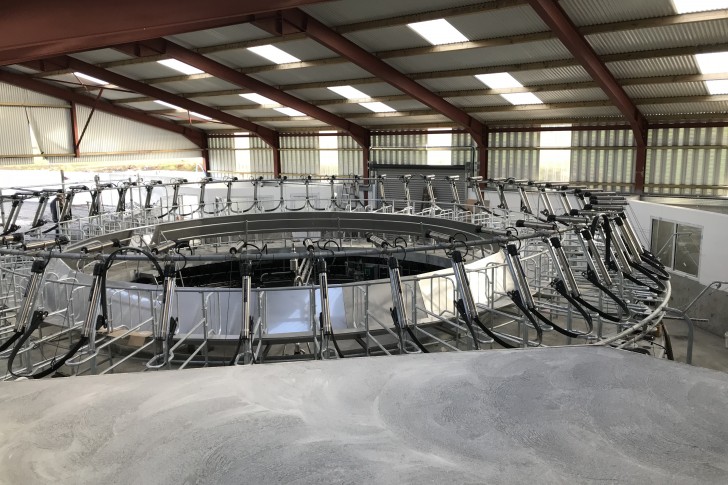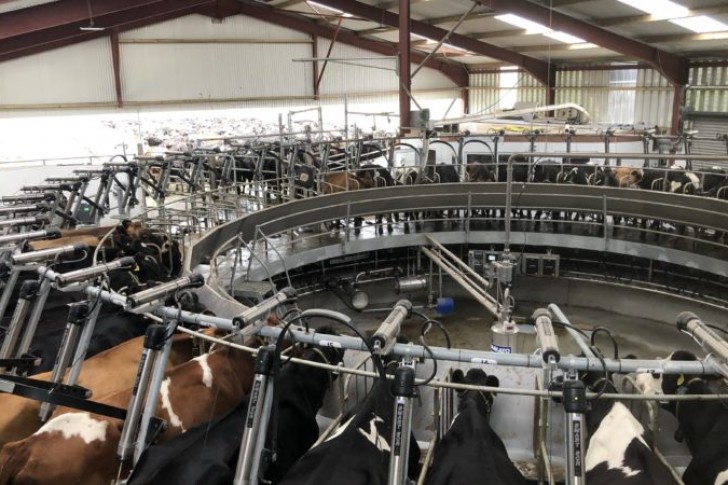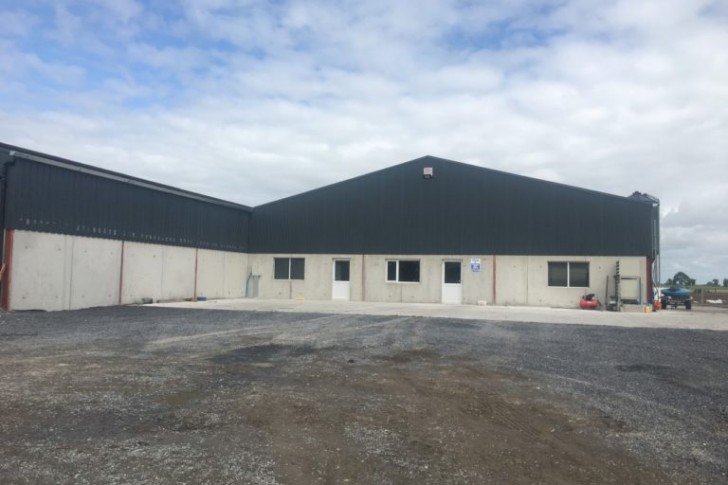 Need advice?
Find your regional sales manager
Need a quote or support?
Find your Dealer