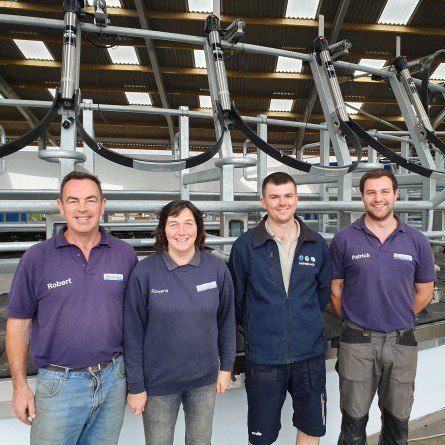 MAXIMISING THEIR MILKING EFFICIENCY, AND ANIMAL FLOW
Beckside Farm in Whicham Valley, Cumbria, UK, embarked on a major project to upgrade its dairy operation in 2019. It included replacing the farm's tired, 25-year-old, 12/24 herringbone system with a 54-bail Centrus Composite Rotary platform made by Waikato Milking Systems.
The family farm is owned by Robert and Rowena Morris-Eyton, with their son Patrick and his grandmother business partners as well. It has about 263 hectares for its dairy operation, farming pedigree Holsteins. The property also farms sheep and has been in the family for more than 300 years.

Patrick said the farm's old parlour had been updated but was starting to show its age. A planned increase in herd size also supported the case for a redevelopment.

"We were taking three hours at each morning and afternoon, to milk the 210 cows through the old parlour. "We wanted to expand and one of our requirements was to be able to milk 200 cows per hour for one person as a minimum."

Patrick said it had delivered the efficiencies the farm was looking for. "We have cut milking times in half easily without really pushing people to go faster than a comfortable speed. We are currently on twice-a-day milking but intend to go three times a day, in 2020."

The new Centrus Composite Rotary was installed by Shepherd Dairy Services and commissioned in October 2019.

FIRST MILKING
Patrick said the farm carefully introduced the herd to the new platform. "We started with 70 cows to begin with, and being shiny and new, the cows were hesitant to get on. But second time was pretty easy and third time they walked on no problem at all." Patrick said another 50 cows were added, which took easily, mixing with the first 70 at milking time. "Following that, when the cubicle shed was ready, we added another 120 and that was a bit more tricky because so many weren't used to the rotary. But again within three milking times, they were all coming onto the rotary no problem at all."

MILKING AUTOMATION
Beckside Farm's Centrus Composite Rotary parlour has been fitted with milking automation technology which has allowed the farm to reduce milking time. It included Electronic Milk Meters, SmartECRs and SmartSPRAY, to name a few. "We have to have milk meters to record milk data, as part of our contract requirements," Patrick said. "And also being pedigree Holsteins, we like to have that data there for future use if wanted."

The farm's old parlour had automatic cup removers so adding a more modern SmartECR was a must for the new parlour. We wouldn't be without them because the cluster is removed at the correct time, therefore helping with udder and teat health," Patrick said.

"With SmartSPRAY, again we already had an automated teat spray system with ADF so we wanted to continue with something automated. It means there is one less job to do when milking if it can be done automatically."

DAIRY MANAGEMENT
The new parlour was also fitted with the Waikato Milking Systems, NaviGate Dairy Management System. It gathers milking automation data on each cow so the farmer can make better management decisions for the herd. It can also automatically sort and weigh each cow at the end of milking time. "We wanted to use the NaviGate system to analyse information on every cow. It'll allow us to treat each cow as an individual within the herd."

RESEARCH AND FEEDBACK
Patrick said the farm spent time talking to people with rotaries as well as looking at different brands working, as part of their research into the redevelopment. "We went for Waikato Milking Systems because we liked the composite deck on the Centrus platform. It is much lighter than a traditional concrete deck therefore, less wear on the running gear."

Patrick's research also showed the Centrus Composite Rotary deck had a higher level of resistance to chemicals, compared to concrete platforms. "I personally milked on a Waikato Milking Systems rotary in New Zealand and really liked it, being simple and easy to use."

He said feedback on the Beckside redevelopment from other farmers had been positive. They think the idea and plan behind the whole new development is very good. They also liked the milking automation technology, which allowed the milking parlour to do more but with fewer hours spent in the parlour. They also saw that working with the Centrus Composite Rotary was easier on the animals and the operator."

KEY ADVICE
Patrick had some key advice for other farmers looking to redevelop their old dairy parlours:
Work out what you want from a parlour and don't cut corners on technology that can make your life easier.
A new parlour will be there for many years to come. You will spend plenty of time in there, so you want it to be comfortable for both you and the animals.
With that in mind, keep things simple, don't over complicate your planning but also don't be afraid of technology.

Specifications
Centrus Composite Rotary Milking System
54 Point
210 Cows
Commissioned: 2019
Pivot Rollers
SmartD-TECT
Electronic Milk Meters
SmartECR
SmartDRIVE Milk Pump Controller
SmartWASH
SmartDRIVE Vacuum Pump Controller
SmartSRPAY
NaviGATE Premium
See Beckside in Action!
See the efficiencies in play that Beckside were looking for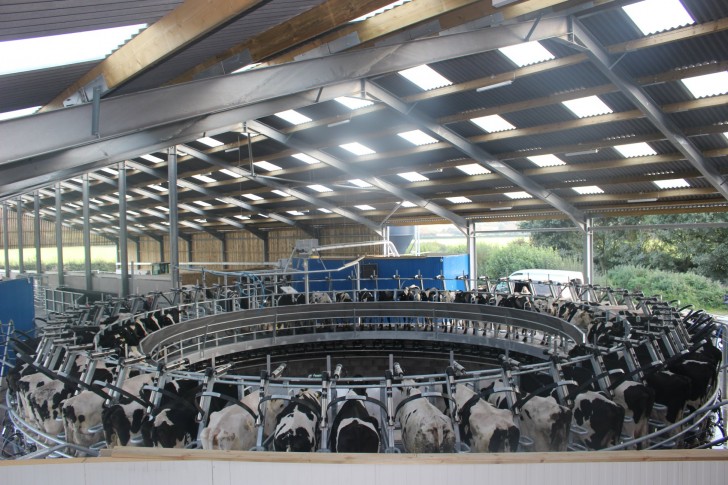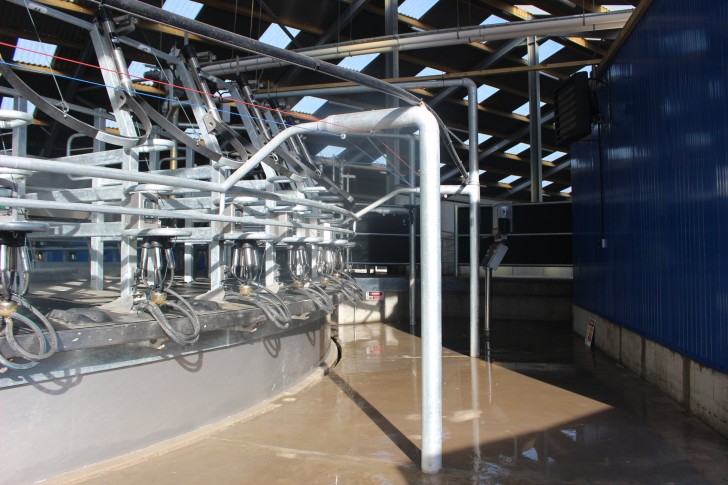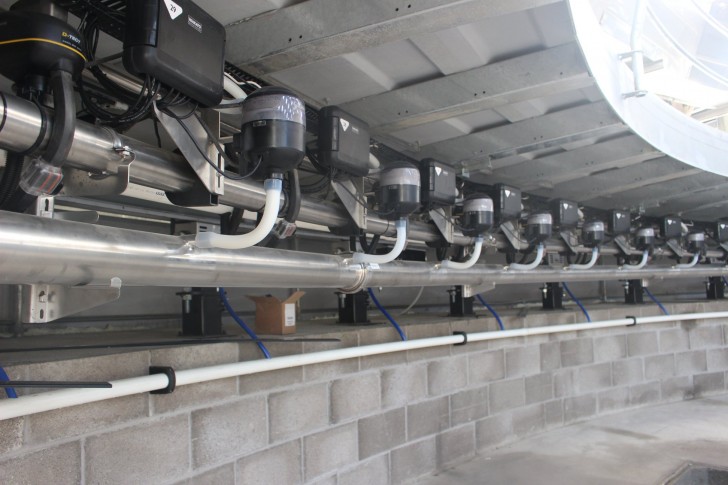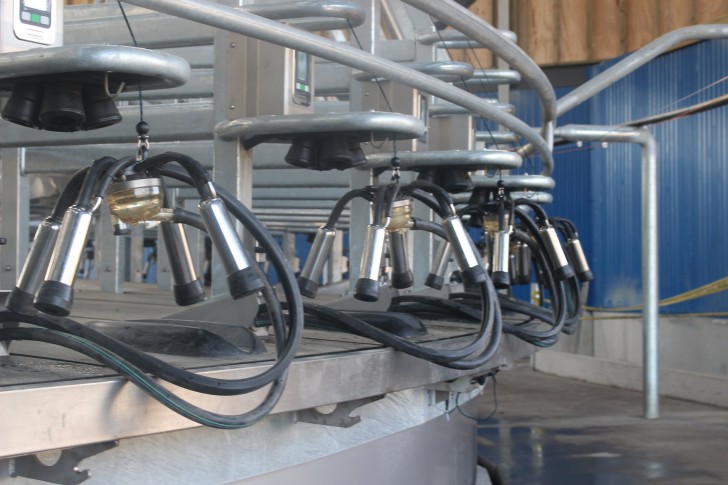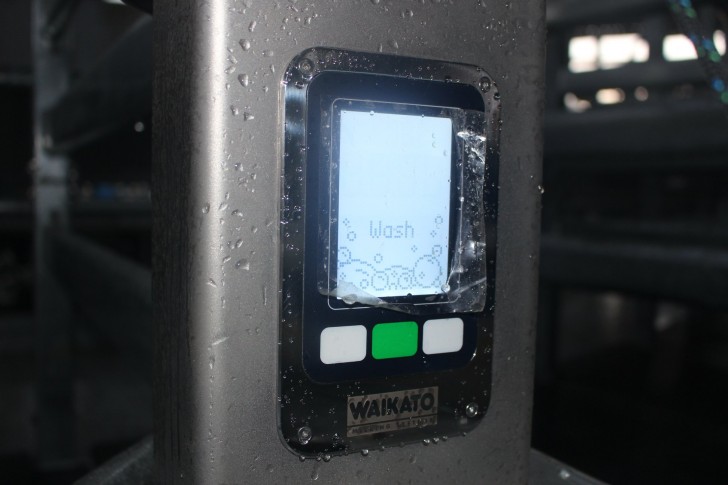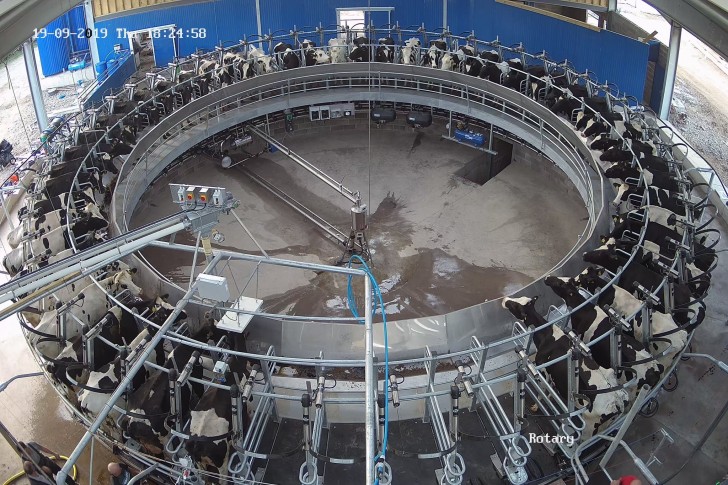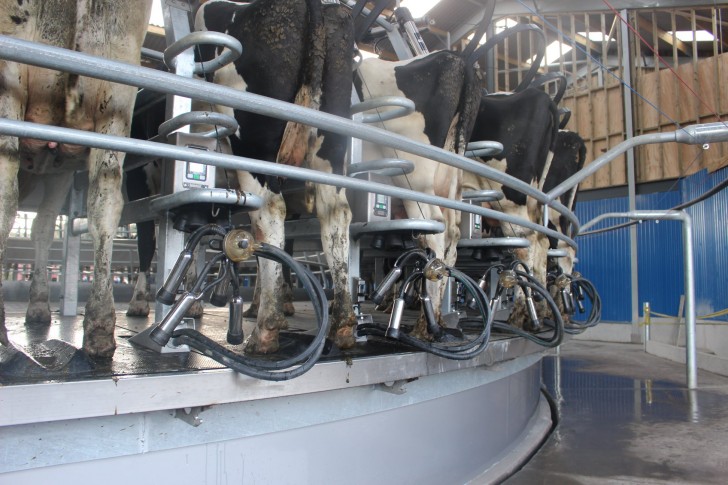 Need advice?
Find your regional sales manager
Need a quote or support?
Find your dealer