Increased Efficiency, reduced labour costs
The Orbit 5500 builds on the entry-level milking system with the introduction of automated cluster removal to increase efficiency and reduce labour costs.
The Orbit rotary concrete milking system is known for its strength and integrity, and has been designed to ensure excellent cow flow on and off the platform. Utilising solid, proven technology the Orbit 5500 milking system provides you with a quiet, clean and efficient milking environment with easy access to milking equipment. One operator control console is supplied with the platform and includes safety devices and protection equipment, while SmartFIT mounting systems make equipment installation quicker and maintenance easier.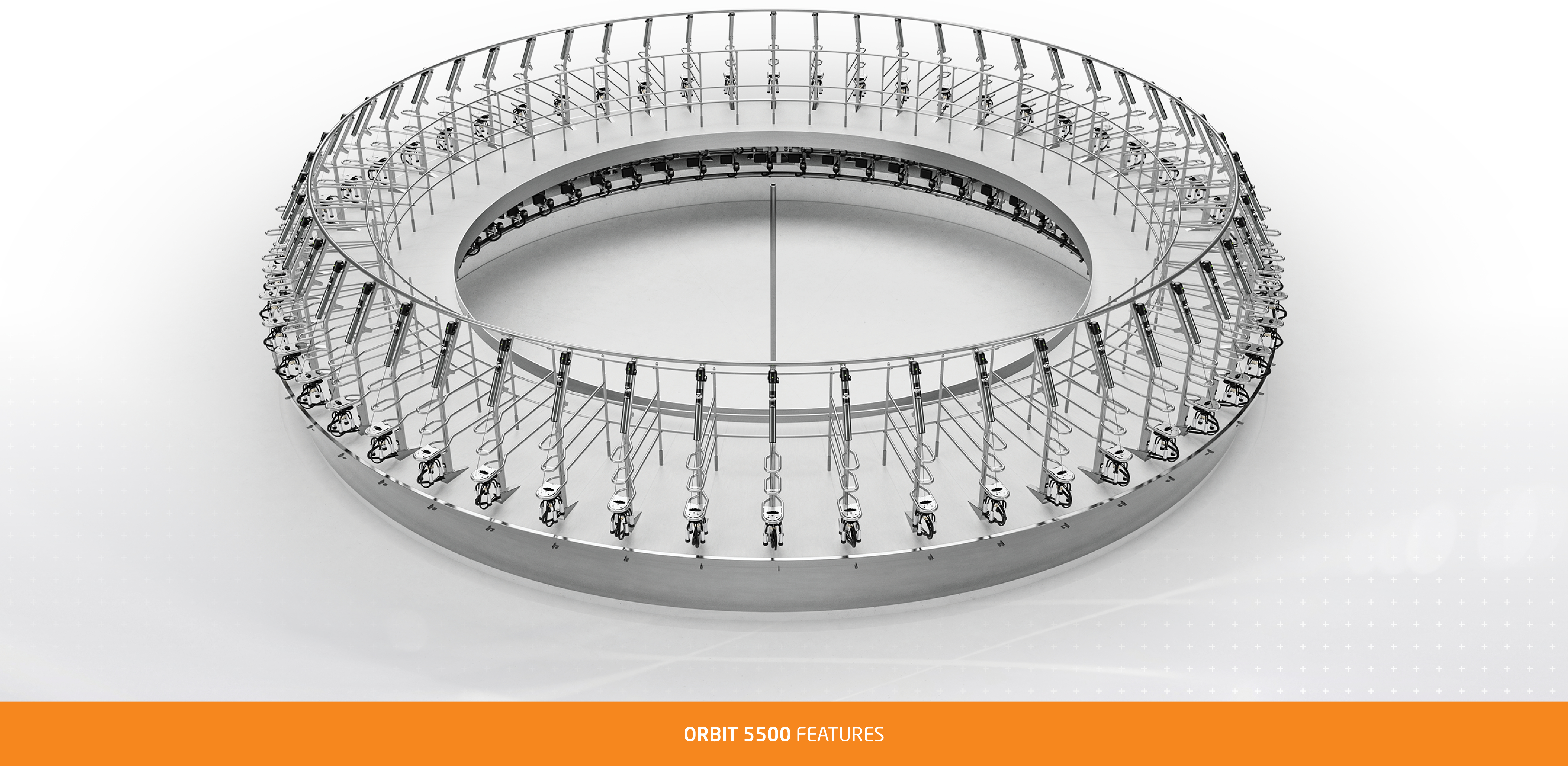 See it in action
See how Orbit 5500 increases your efficiency and productivity and provides an efficient milking environment.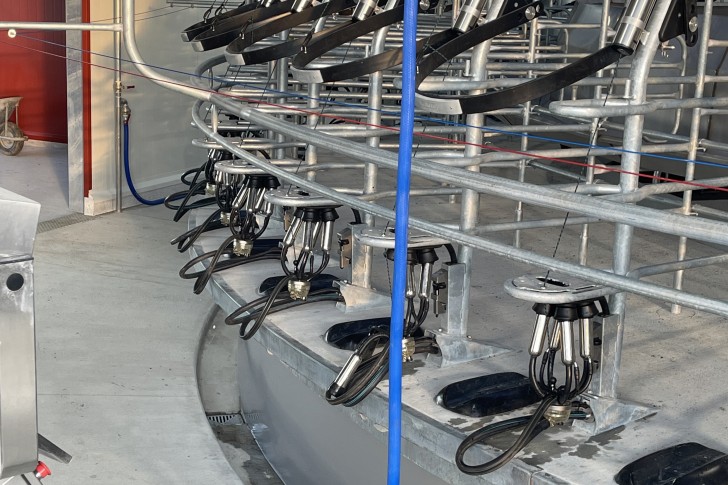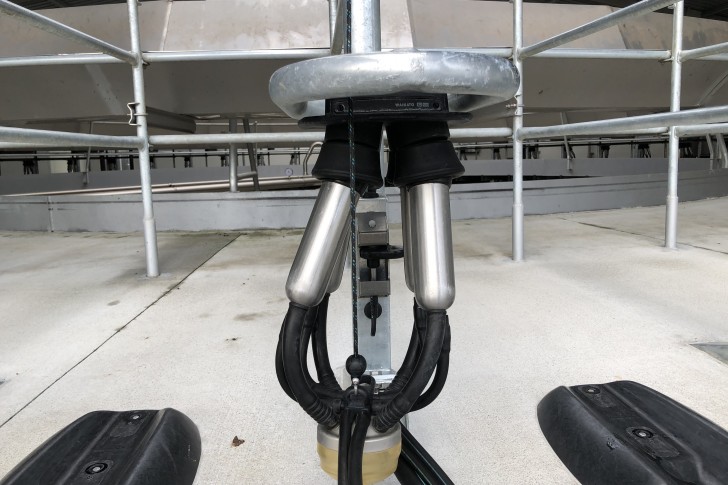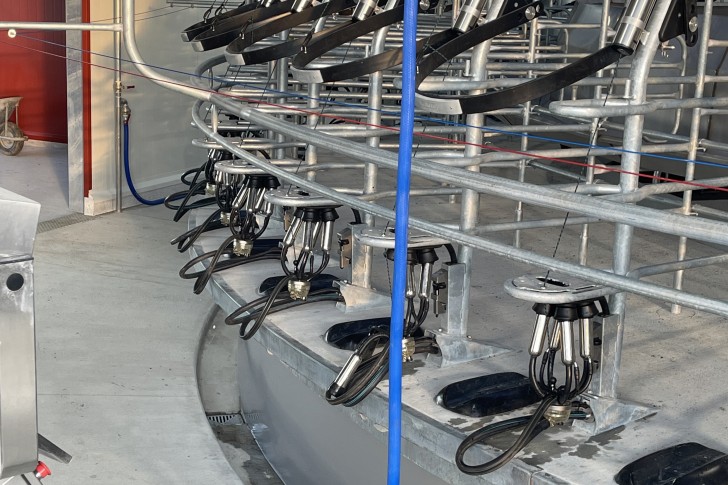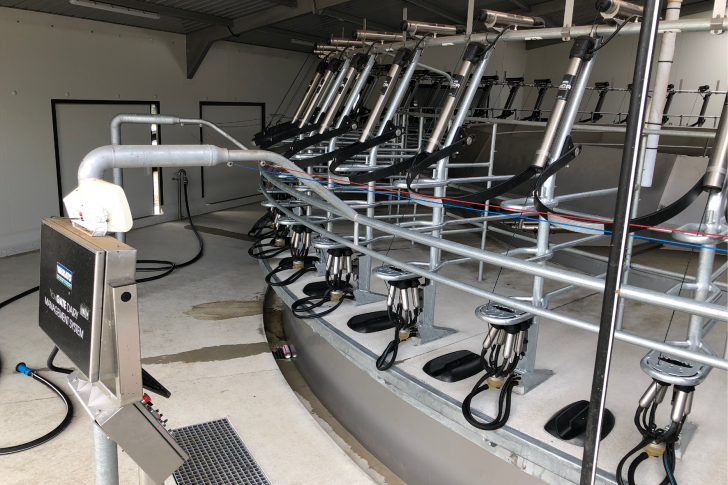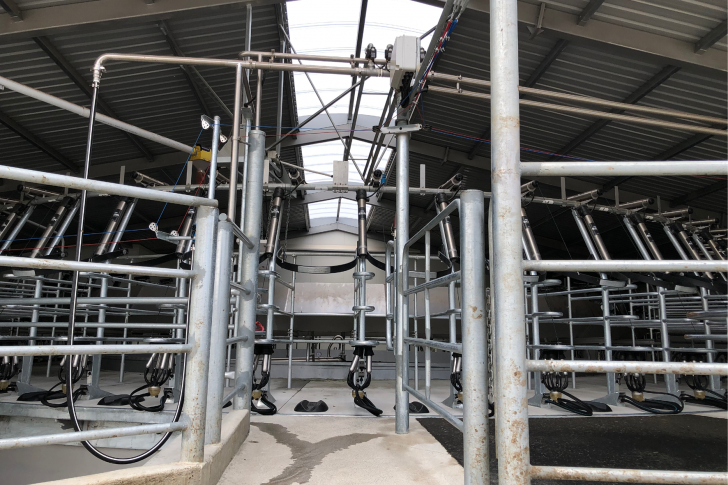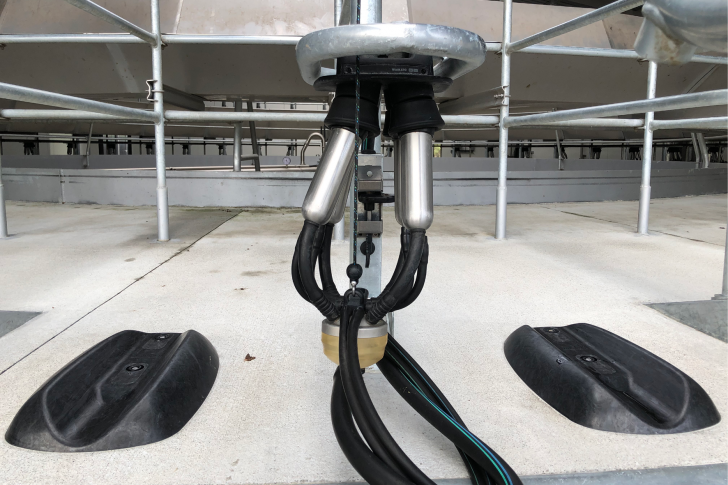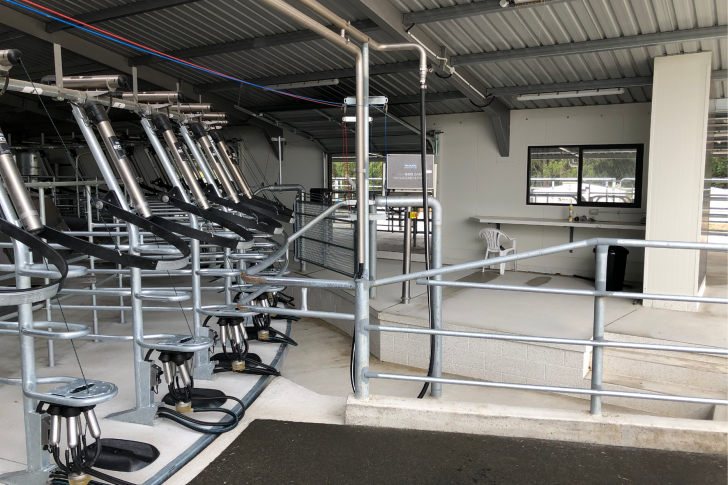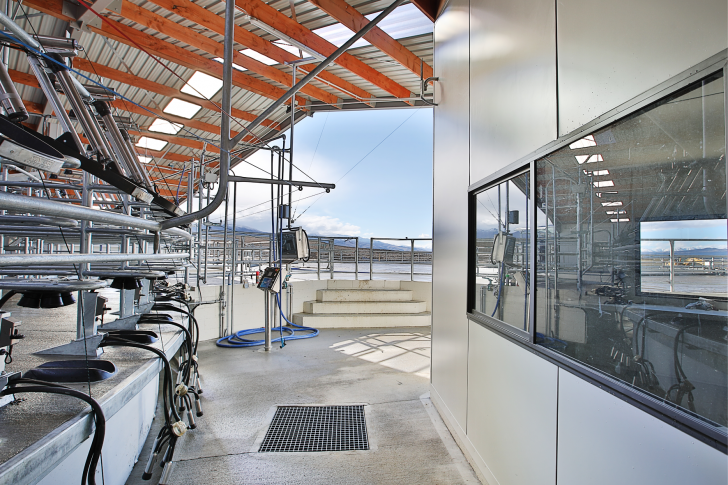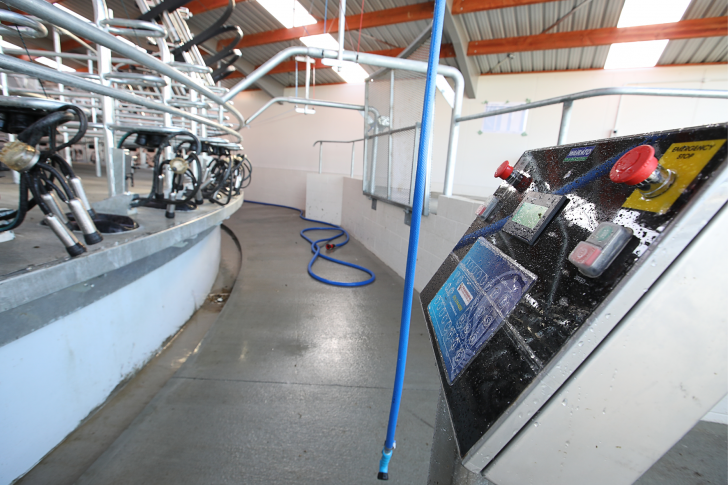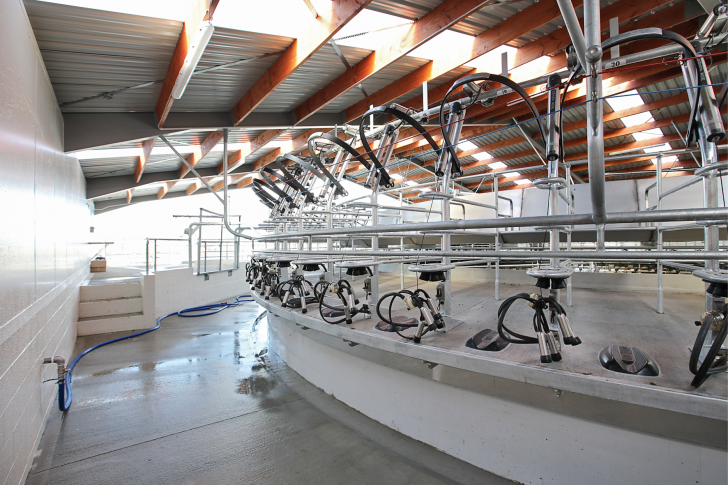 Advantages
The Orbit 5500 provides entry-level automation to increase your milking efficiency and reduce labour costs.
Excellent cow flow
The outward sloping deck allows for easy entry and exit, while ensuring manure runs to the outside of the platform.
Deck designed for protection and efficiency
The wide deck provides protection for machinery, and the unique deck ports allow for better cluster alignment and application.
A clean milk out and reduced labour
Labour-saving automatic cup removers offer a consistent milk out, while the User Display gives the operator real-time milking information and alerts.

What's included
• Rated Operating Duty per Day = 24 hrs
• Extra Comfort Bail Width (980mm c/c outer rim)
• Heavy Duty Galvanised stallwork (or optional Stainless Steel)
• Double Beam with nylon rollers to suit 24/7 systems, at approx. 450mm spacing
• 100mm reinforced Concrete deck
• Drive Units & Cups On Controls
• Heavy duty galvanised sub frame
• Extra wide 2.7m platform
• Automatic lubrication system
• Full circumference control and emergency stop rope
• Entry crush switch
• Entry D-Gate Assembly
• Full circumference rump and kick rail
• ACRs / Detachers
Need Advice?
Find your regional sales manager
Need a quote or support?
Find your Dealer
What you can add
These are some of the products you could add to your Orbit 5500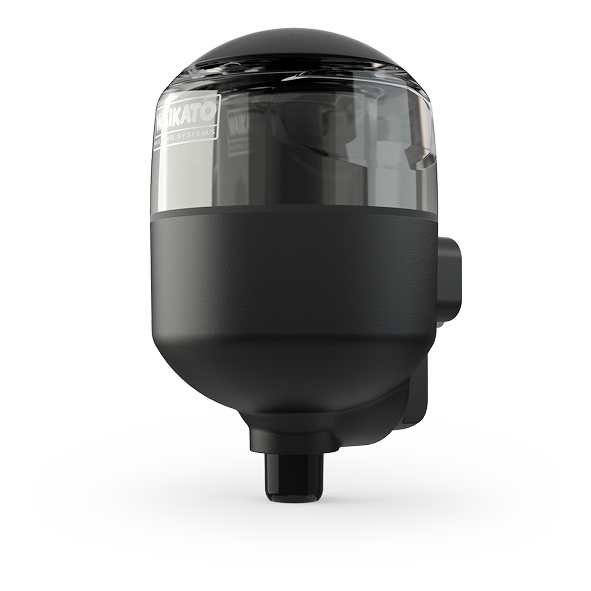 Electronic Milk Meter
Real-time milking data to monitor and improve your herd's productivity and performance.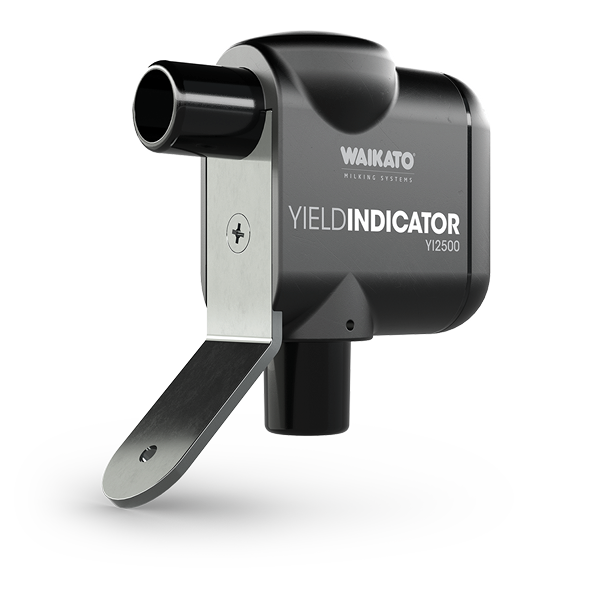 Yield Indicator
Improve your herd management decisions by monitoring every animal's milking performance.
CowTRAQ™ Cow Collars
Maximise your herd performance and farm efficiency with 24/7 heat and health monitoring for every cow.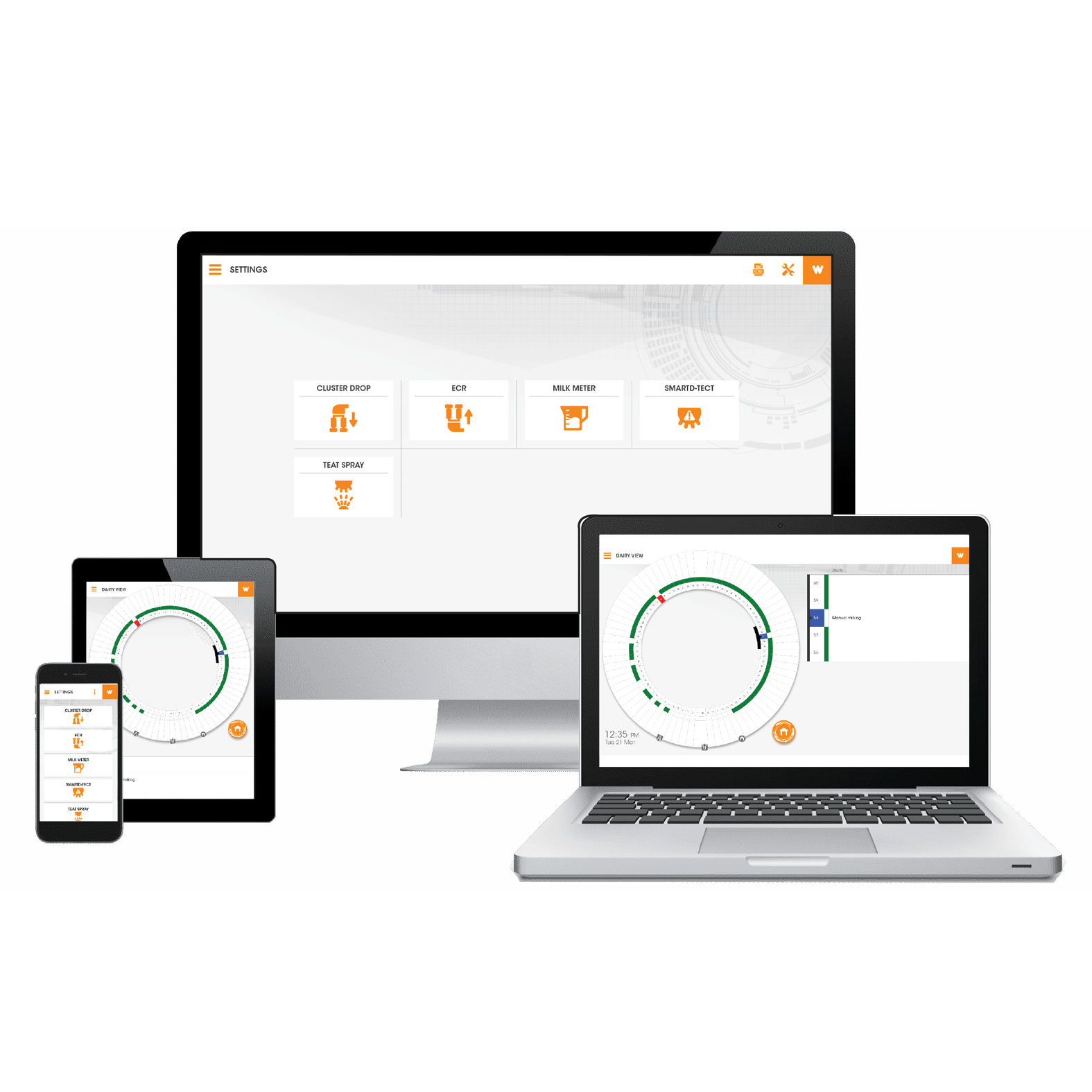 DairyHQ™ Parlour Management System
Drive your milking productivity and performance with intelligent and intuitive dairy management.