Designed to keep you milking, and your sheep moving.
Designed for commercial sheep farming the AGILI Sheep Rapid Exit Milking Solution has been designed to provide you with a cost-effective, simple, and robust system to provide you with improved milking efficiency and sheep flow.
The system can be easily installed as a new system, or can be adapted into an existing bovine Herringbone or In-line parlour. With a self-indexing gate system that allocates the sheep into their individual stalls automatically, the AGILI Sheep Rapid Exit Milking Solution provides an easy and fast way to load your animals into the milking system. The system can also be customised so the operator can allow for split-row release to minimise exiting time from a central console. The AGILI Sheep Rapid Exit Milking Solution also features integrated feed bins to support and maintain animal health. Constructed with an unparalleled build quality to ensure many years of trouble-free operation, the system allows you to add on Waikato Milking Systems ECR-S automatic cup remover technology to elevate your dairy's overall performance and productivity, and to further reduce labour time in the parlour.
ADVANTAGES
A long life system that makes milking easier
Robust, simple design
To maximise sheep flow and milking efficiency with a self-indexing gate system.
Easily installation
Install a new parlour or into a converted bovine Herringbone / In-line style parlour
Integrated feeding system
Enticement feeding / supplement feeding to support and maintain
Split row release
Unique design allows for split-row release to minimise exiting time.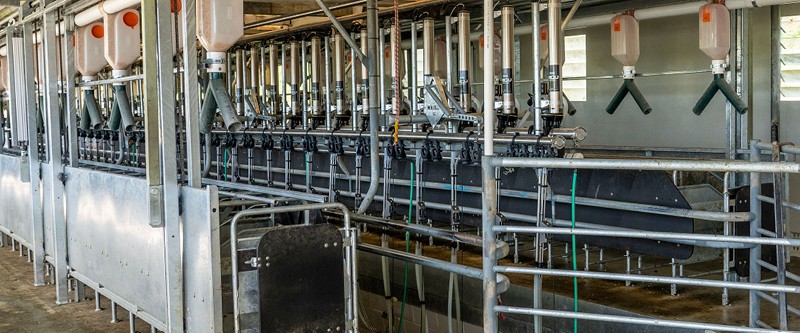 Whats Included:
• Milk line - Swing over system
• Waikato Sheep Cluster (with Automatic Shut Off)
• Silicone Sheep Liner
• Silicone Milk Tube
• SmartPULS (standard entry option)
• Filtered Air
• Receiver and Sanitary Trap
• Milk Pump
• Milk Pump VSD (SmartDRIVE)
• Auto Drains
• Milk Filters
• Plate Heat Exchangers
• Milk Delivery Lines
• Wash Water Return System
• Stainless Steel wash Tub
• Jetter Wash Lines
• Air Injector
• SR Cluster Washer
• Vacumm Pump
• Vacuum Pump VSD (SmartDRIVE)
• Main Air Lines
Need Advice?
Find your regional Sales Manager
Need a quote or support?
Find your dealer