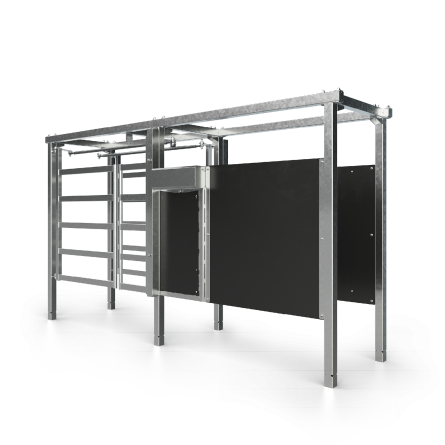 THE STRONGER SORTING SYSTEM FOR LARGER COWS
The Sort Gate 5500 is our flagship, premium-level, fully featured system for sorting large cow breeds on larger-scale dairy farms while giving you the reliability, durability, accuracy and quality you're looking for.
The heavy-duty frame on the Sort Gate 5500, better serves both larger animals and large-scale 24/7 farming operations. The double acting sort gates allow for increased opening speed to catch faster moving animals, increasing sorting accuracy. A wider opening gap reduces the turning angle for a sorted cow, thereby improving cow flow. The Sort Gate 5500 also has the option of a roof over the gate for increased cow comfort and reduced exposure of control components to the elements. The use of high-quality sensors, electronics, and pneumatics ensures longevity.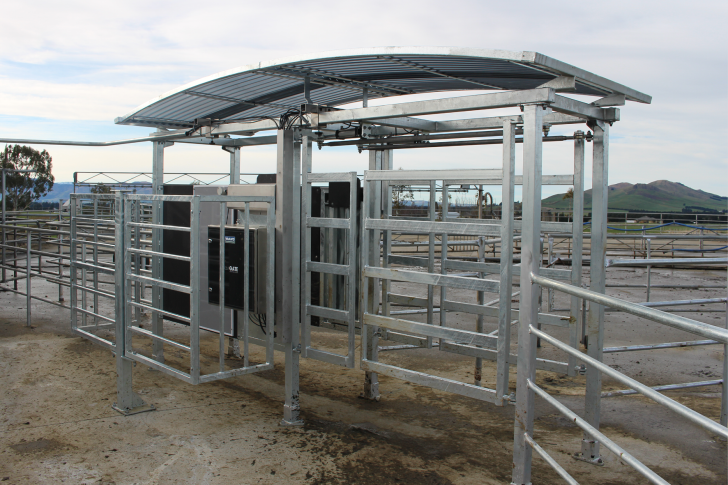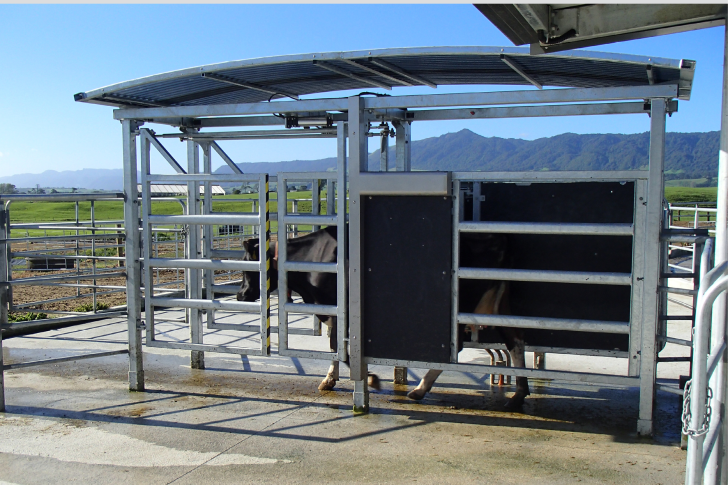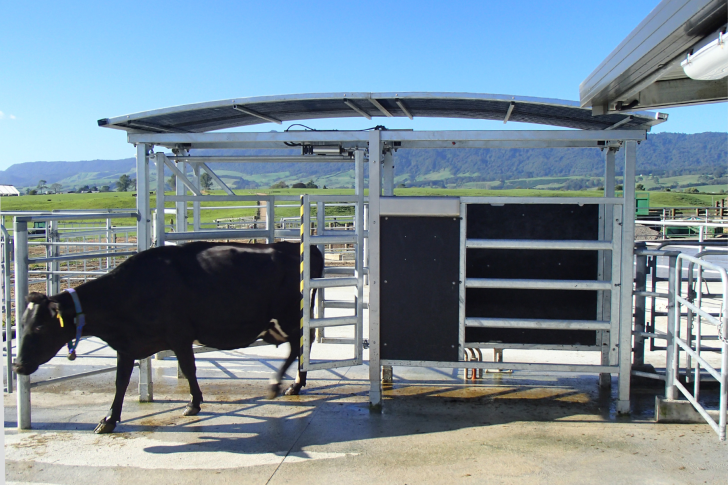 Advantages
Designed for larger animals
Heavy duty frames suit larger cows, and large-scale dairy farms.
Durable and robust
Constructed from heavy-duty galvanised steel for strength and durability.
Double-acting, fast opening gates
Provides more room for cows to turn, and better cow flow to the correct sort area.
Need advice?
Find your regional sales manager
Need a quote or support?
Find your Dealer