MAXIMISE YOUR MILKING EFFICIENCY & PRODUCTIVITY
The Centrus 9500 provides a full-suite of automation technology including automatic cup removers, automatic udder health monitoring and pre-milking stimulation, milk yield to measure and record milk volumes, run via a dairy management system.
Designed to be structurally stronger, lighter and longer-lasting, the Centrus 9500 platform is constructed from high-performance composite materials and features nylon rollers, to ensure a more durable and longer-lasting system. The Centrus 9500 offers strong and durable, extra comfort width, heavy duty stallwork which is ideal for parlours with larger stock, providing the strength and durability required for 24/7 milking. Providing a more comfortable overall milking environment for the operator, and an ergonomically correct, quiet and stress-free milking environment for cows, it's a system of choice for commercial milking operations.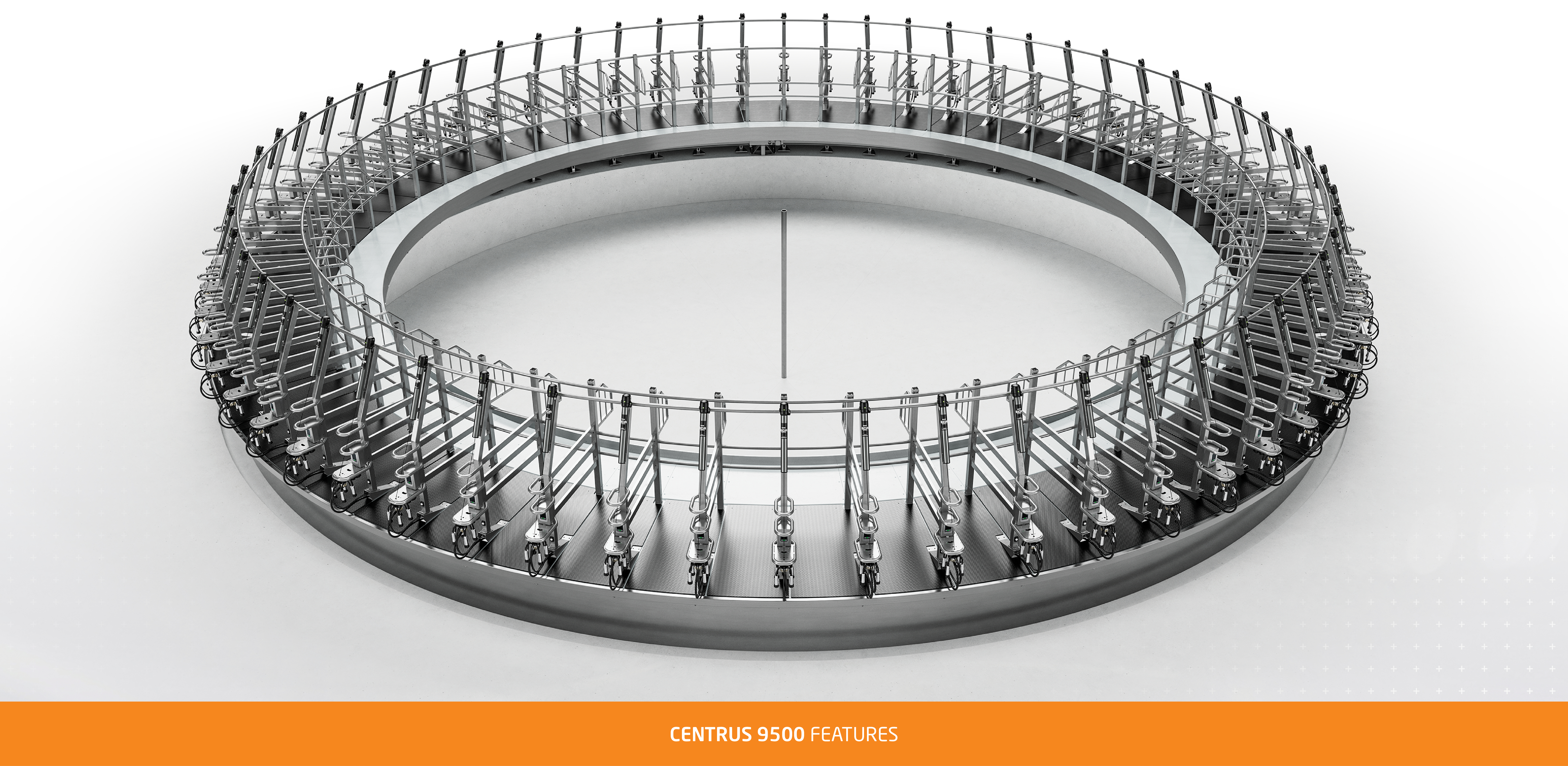 Advantages
The Centrus 9500 provides a full-suite of automation and greater milking efficiency, performance and productivity.
Unmatched performance and longevity
The multi-layered laminated composite deck is up to 75% lighter, structurally superior, and more durable than traditional concrete or steel alternatives.
Maximise your milking data collection and communication
A full automation suite gives real-time data along with animal health and performance monitoring
Strong & durable extra comfort width stallwork
Designed for use in parlours with larger stock, providing a level of strength and durability for 24/7 milking.

What's included
• Rated Operating Duty per Day = 24 hrs
• Extra Comfort Bail Width (980mm c/c outer rim)
• Heavy Duty Galvanised Stallwork
• Double Beam with nylon rollers to suit 24/7 systems, at approx. 450mm spacing
• Lightweight, Heavy Duty Composite Deck
• Drive Units & Cups On Controls
• Heavy duty galvanised sub frame
• Extra wide 2.7m platform
• Rubber mats for cow comfort
• Automatic lubrication system
• Full circumference control and emergency stop ropes
• Entry crush switch
• Entry D-Gate Assembly
• Full circumference rump and kick rail
• Stainless steel dry edge
What you can add
Discover what you can add to the Centrus 9500 Composite Rotary Milking System to increase your productivity and performance even further.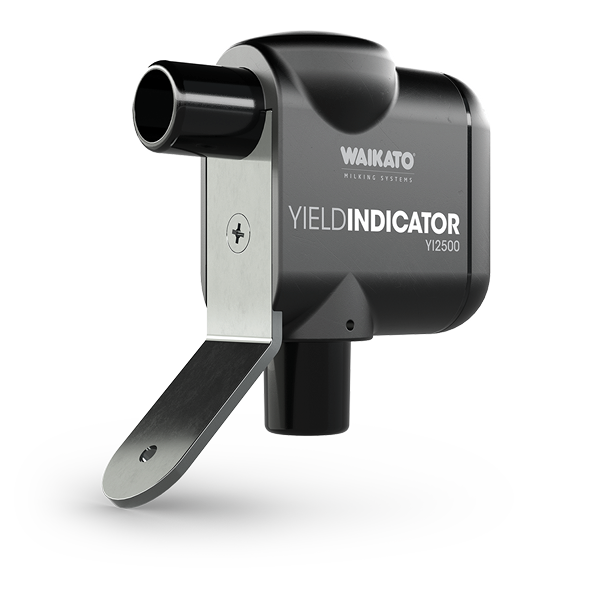 Yield Indicator
Improve your herd management decisions by monitoring every animal's milking performance.
CowTRAQ™ Cow Collars
Maximise your herd performance and farm efficiency with 24/7 heat and health monitoring for every cow.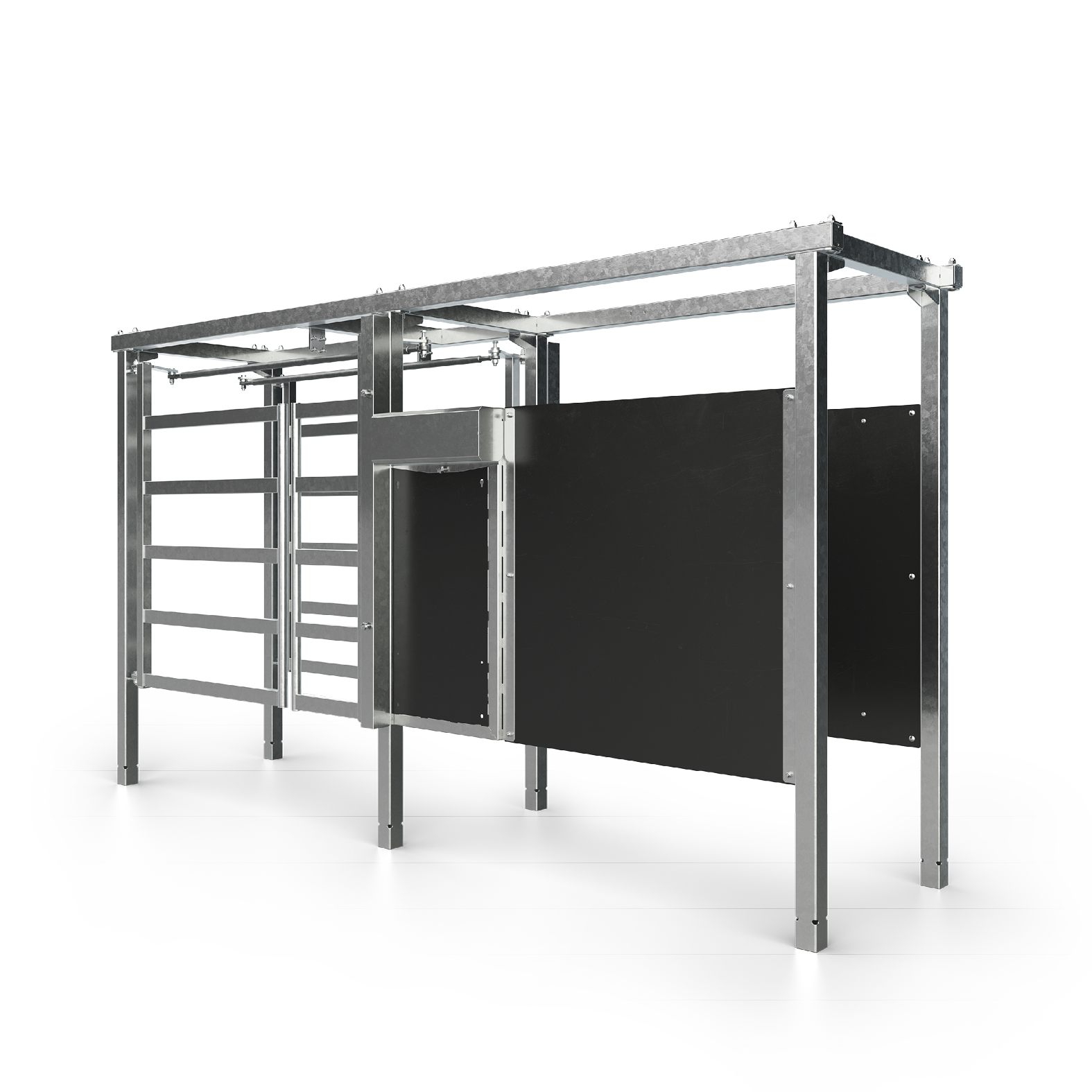 Sort Gate 5500
Sort your larger cow breeds accurately, with the robust and durable premium-level Sort Gate 5500.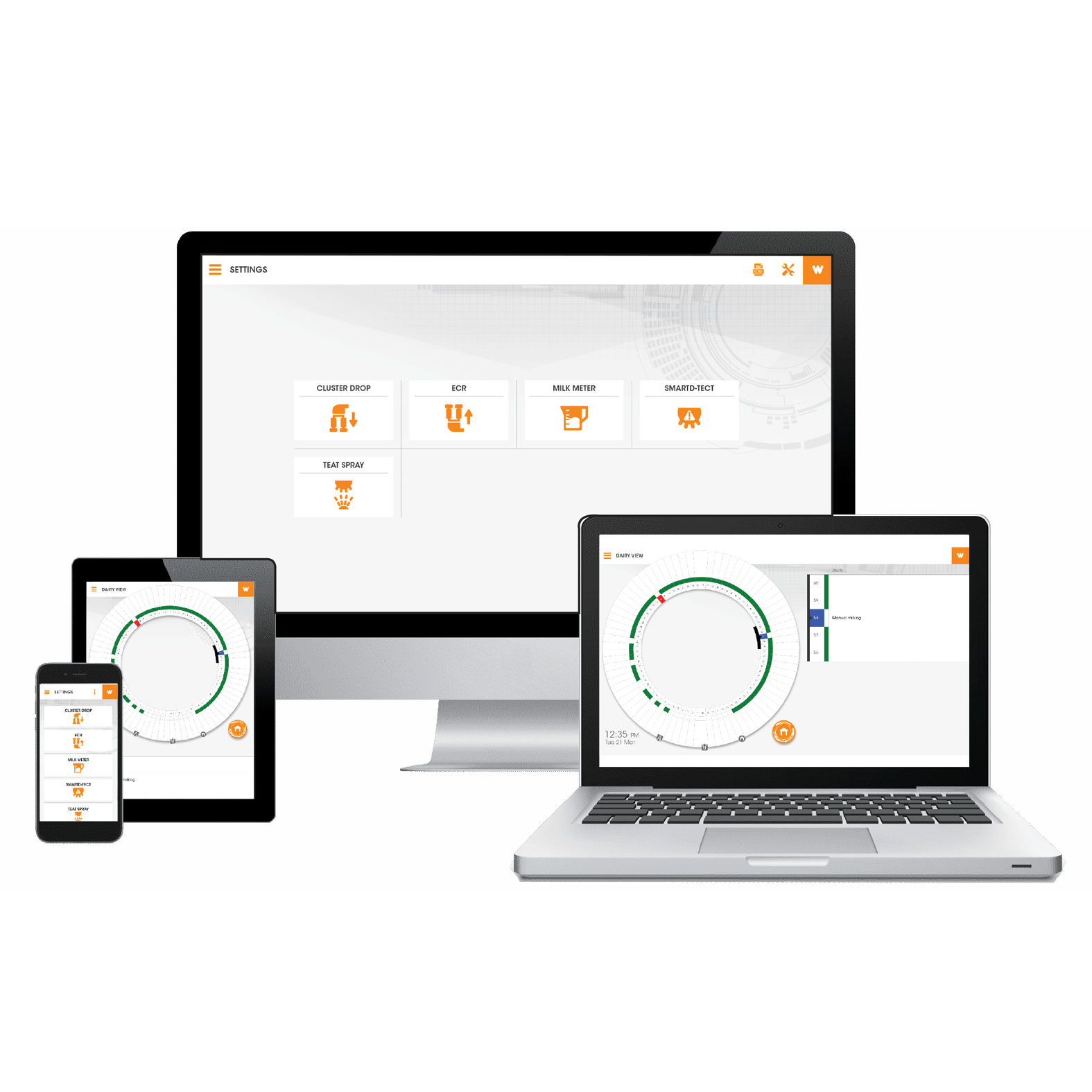 DairyHQ™ Parlour Management System
Drive your milking productivity and performance with intelligent and intuitive dairy management.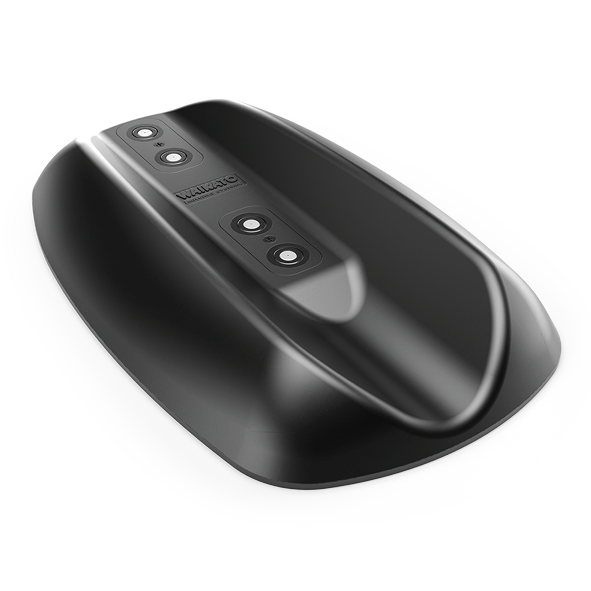 SmartSPRAY
Automated teat spraying that reduces your labour and increases your efficiency.
Need advice?
Find your regional sales manager
Need a quote or support?
Find your local dealer