INCREASED MILKING EFFICIENCY, REDUCED LABOUR
The Supa4 5500 is an entry-level automated milking system that includes automatic cup removers to increase efficiency and reduce labour costs
The Supa4 5500 is a premium quality 100mm (4") single milk pipeline, mid-mounted swing-over milking system that provides stable milking vacuum and is capable of high throughput with less labour and minimum effort. The precision-designed system includes state-of-the-art pulsation systems, Swing Down Cluster Washers, Swing Out Cluster Washers and the DairyHQ™ Dairy Management System to maximise your milking productivity and performance. A specifically designed Hurricane Slugwash System is included as a standard feature, as well as an AutoWash function to automate the cleaning of your milking system for an efficient cleaning and hygiene regime. The modular design and construction of the system ensures the highest levels of installation integrity, allowing our in-house technical team to provide support anywhere in the world.
See it in action
See how the Supa4 5500 works to increase efficiency and reduce labour costs.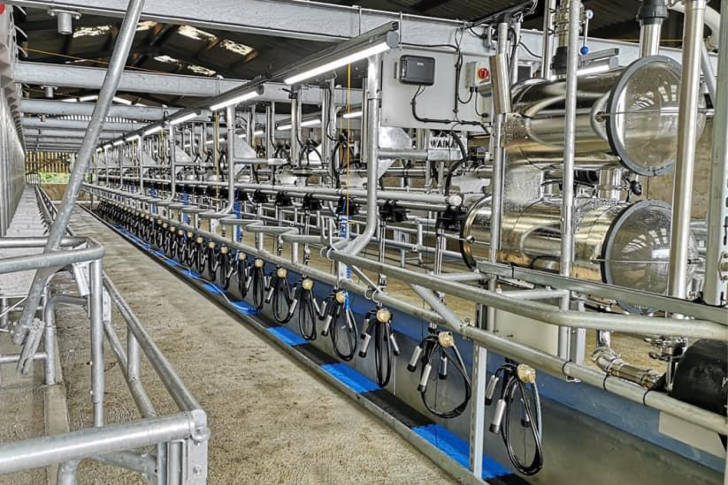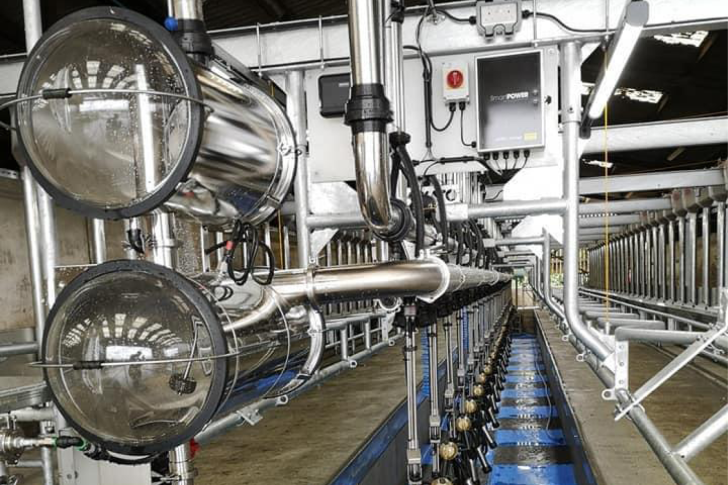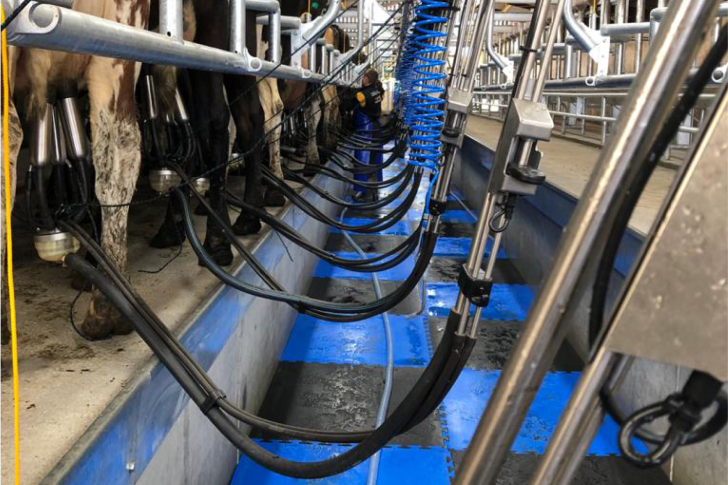 Advantages
Less labour, easier milking
ECR-S allows you to milk out your herd consistently and accurately, while reducing labour.
Reduced effort for cluster cleaning
The cluster washers can be lowered to reduce the effort required for cup positioning.
Automatic cleaning
The AutoWash function provides automated cleaning to maximise cleaning efficiency and hygiene.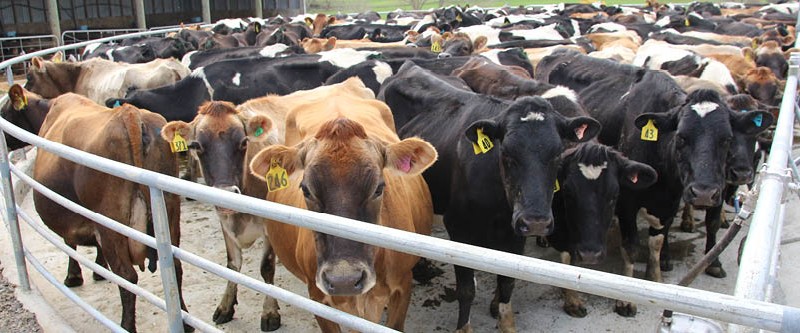 Whats Included
• Mid-line swing-over configuration
• 100mm milk pipe
• Hurricane slug wash cleaning system
• See through receiver
• See through Sanitary trap
• 50mm square fascia pipe
• Pulsation: SmartPULS 2+2
• Cluster Washers: G2
• Milking point: Clusters, Rubberware, Pulsators
• Milk Handling: Milk Pump, Milk Filter, Plate Heat Exchanger, Chilling System
• Vacuum System: Vacuum pump, Vacuum Controller, Interceptor
• CIP / Wash System: Wash Controller, Wash Tub, Jetters, Recirculation Lines
• Stainless Steel Componentry: Receiver, Sanitary Trap
• Dairy + Animal Management:
• SmartWASH
• Swing Down Cluster Washers
• Automatic Cup Removers (vertically mounted)
• Dairy Management System
* Some components may change depending on country
Need advice?
Find your regional sales manager
Need a quote or support?
Find your Dealer