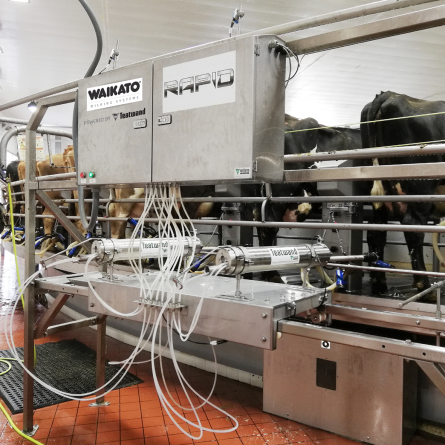 Accurate and reliable, saving labor costs
The Waikato Spray Arm is a game changing automatic system for large fast-moving rotaries.
Our control system allows for pre-spray and/or post-spray units to be installed, removing expensive labor units from your operation.

Excellent coverage combined with an affordable system giving you a possible 6-8 month return on investment.

A series of advanced sensors accurately locate the cows position on the platform as she nears the exit / entry areas. This information is then communicated directly to the controller.

• If the cow is still milking
• An accurate position of where the cow is in the stall (pushing forward or leaning back)
• Platform direction and speed
• Adjustable spray patterns and timings
• Easy to use touchscreen controller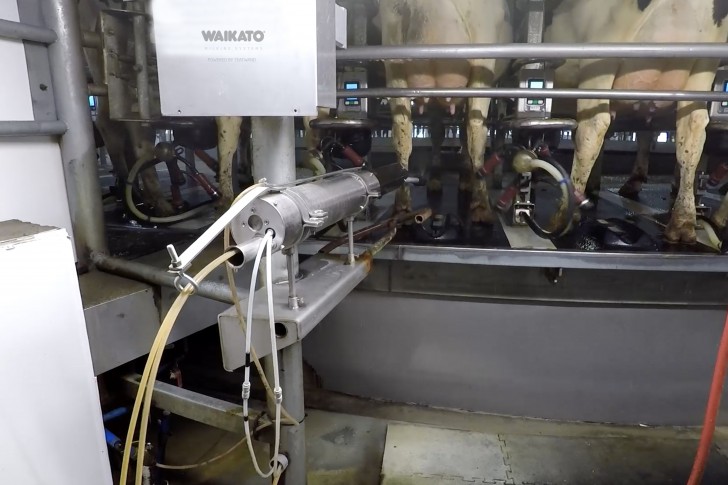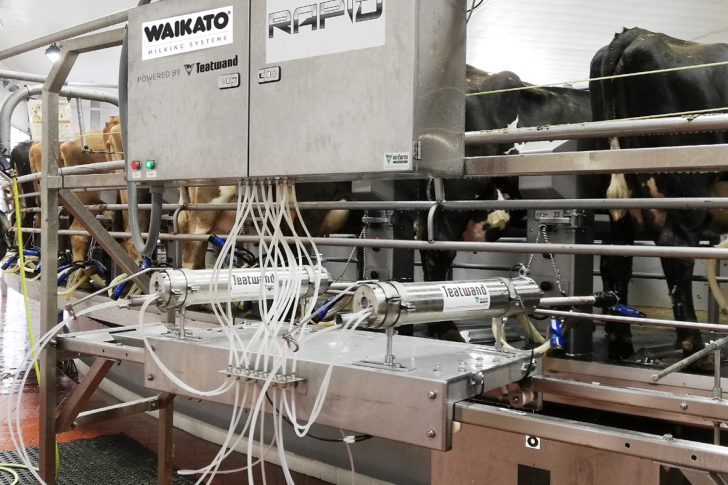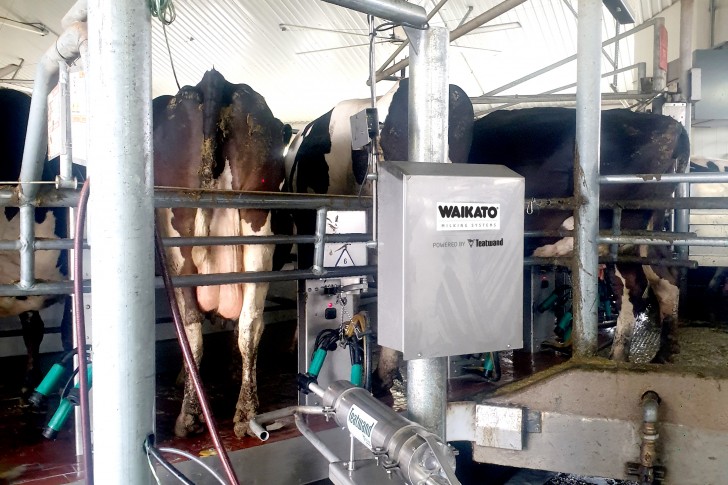 Advantages
Easy to install
Easy to install and inexpensive to maintain
Reliable and precise spray pattern
Reliable and precise spray pattern
Affordable Automation
Affordable Automation
What's Included:
Need a list that looks like this of what's included:
• Spray Arm: then a brief explanation about it
• Controller: a brief explanation about it
• Any other product: explanation about it
Need advice?
Find your regional sales manager
Need a quote or support?
Find your Dealer