HIGH-VELOCITY MILKING FOR CONTINUOUS HIGH THROUGH-PUT
Living up to its name, the Velocity Composite Rotary Milking System has been designed to increase your milking speed, productivity and performance while enjoying a stress-free milking environment.
The innovative system features fully-integrated, low profile cabinets, which house the pneumatic detacher, display automation, a multi-function control switch and cluster washer. The cabinet assists in seperating cows - enabling the animals to flow on and flow off the platform with less effort and at a higher speed. The stainless steel heavy duty stallwork is resistant to chemical spray and effluent and is easier to clean and maintain, meaning the system will handle the harshest of milking environments and stand the test of time.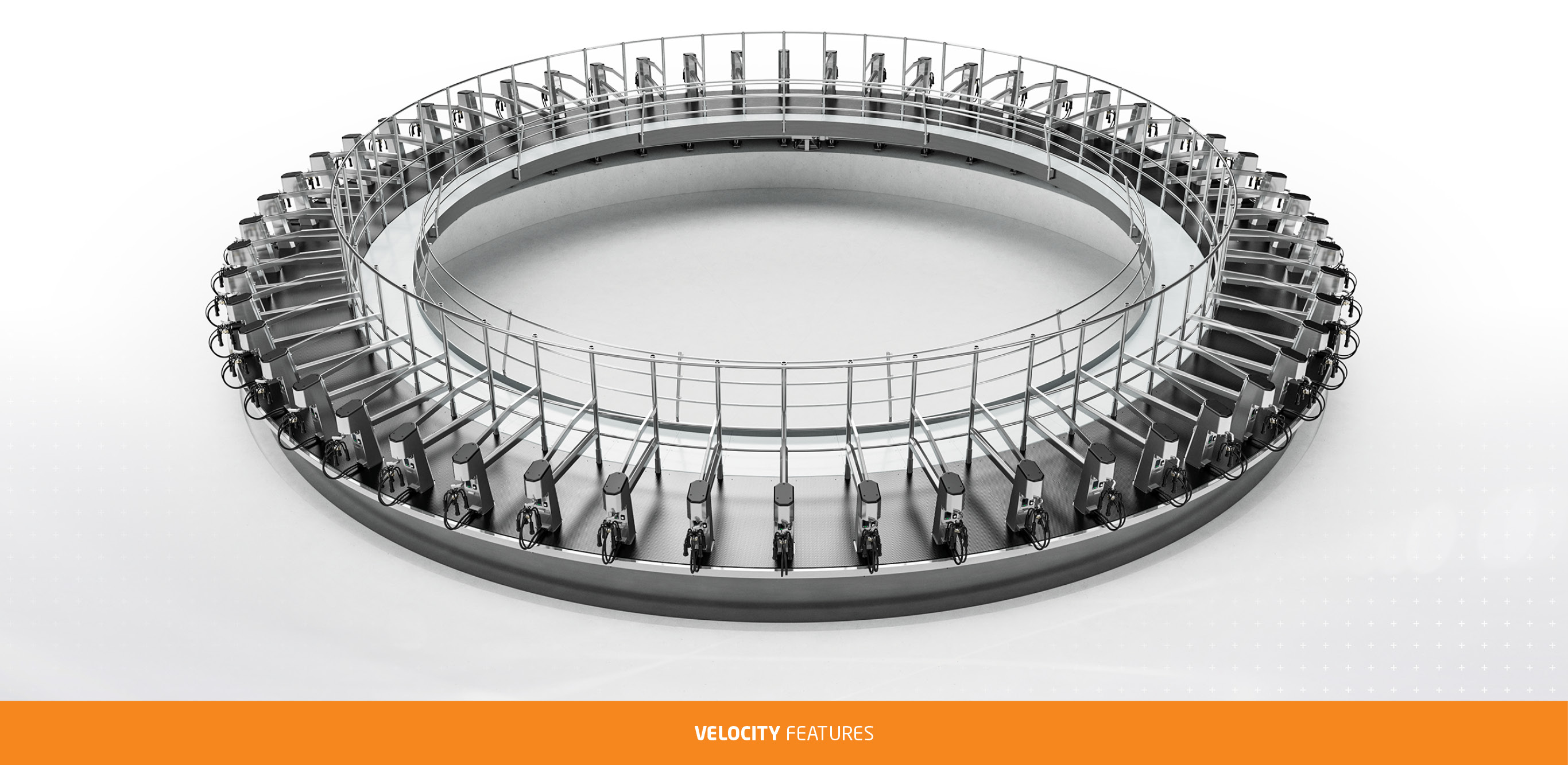 See it in action
See how the Velocity 9500 is designed for unstoppable performance and longevity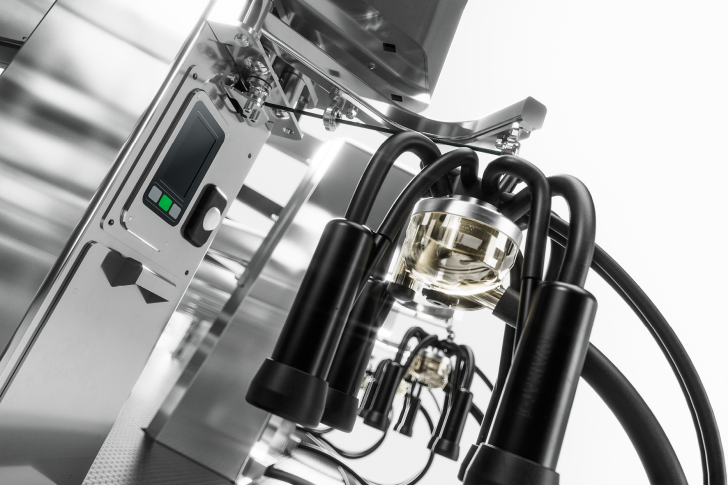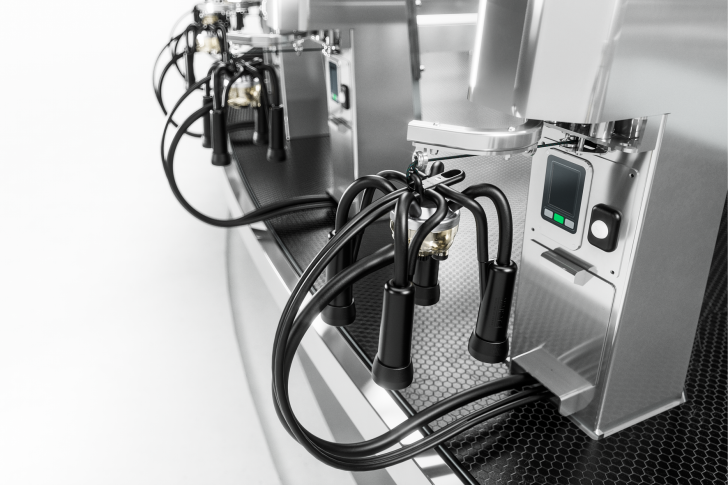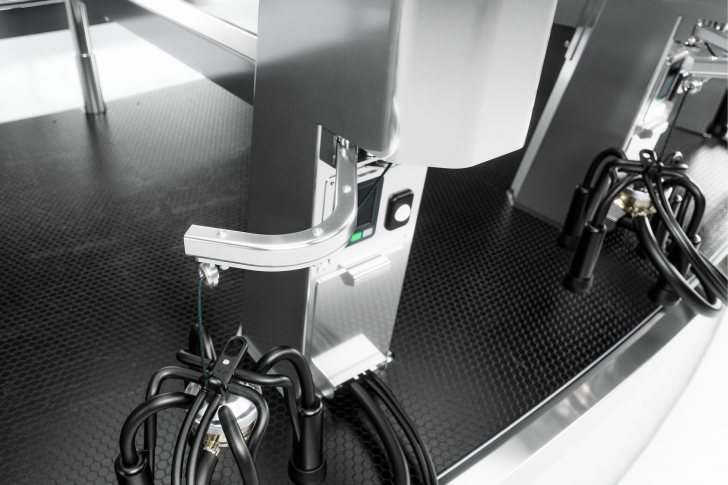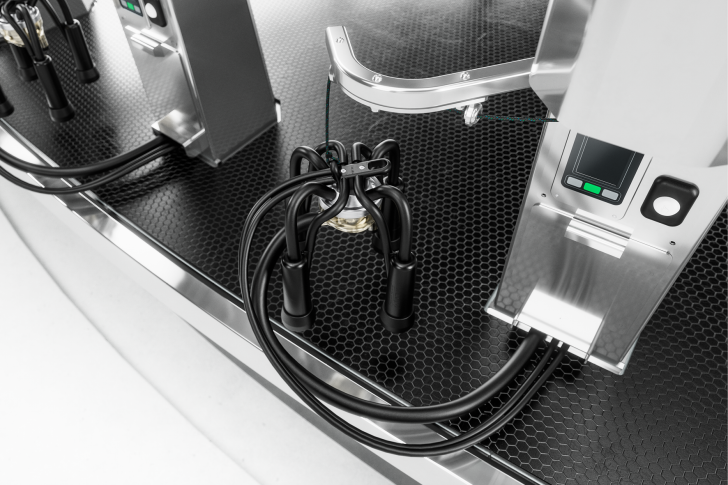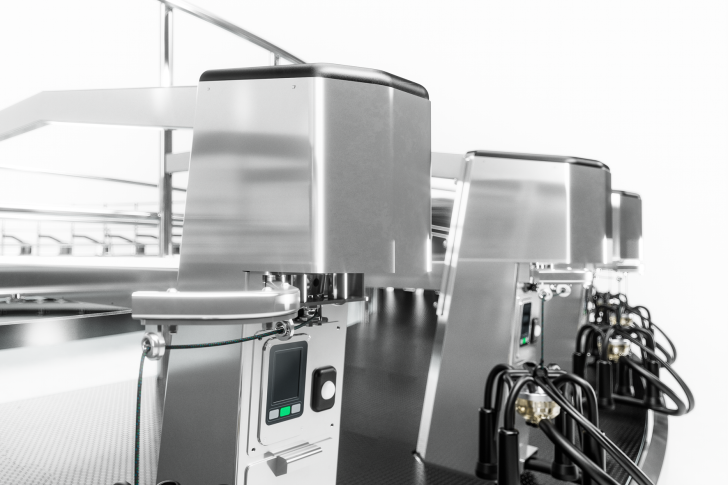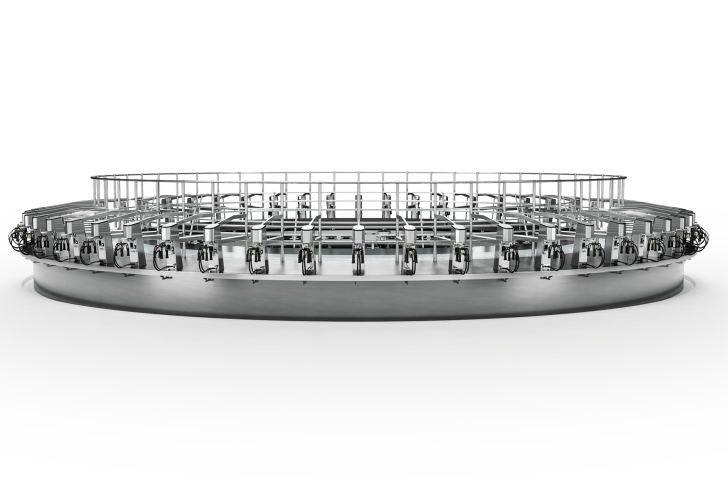 Advantages
The Velocity 9500 increases your milking speed and provides a stress-free milking environment 24/7.
Stress-free, high-velocity milking
The robust, low-profile cabinets allow cows to enter and exit the stalls easier and faster to create a more enjoyable and efficient working environment.
Structurally superior
A lighter and stronger construction makes it superior to concrete alternatives.
Easily adjusted cluster arm
The cluster arm guides the cluster into the correct milking position and swings out of the way on detachment.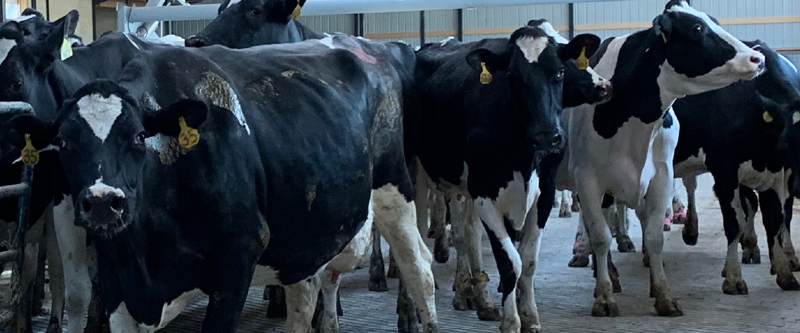 What's included
• Rated Operating Duty per Day = 24hrs
• Extra Comfort Bail Width (980mm c/c outer rim)
• Low profile stainless steel cabinet
• Stainless Steel Heavy Duty Stallwork
• Double Beam with 140 dia. nylon rollers to suit 24/7 systems
• Stainless Outer Dry Edge
• Lightweight, Heavy Duty Composite Deck
• Heavy duty galvanised sub frame
• Extra wide 2.7m platform
• Rubber Mats for cow comfort
• Automatic lubrication system
• Full circumference control and emergency stop ropes
What you can add
Discover what you can add to the Velocity Cabinet Composite Rotary Milking System to increase your productivity and performance even further.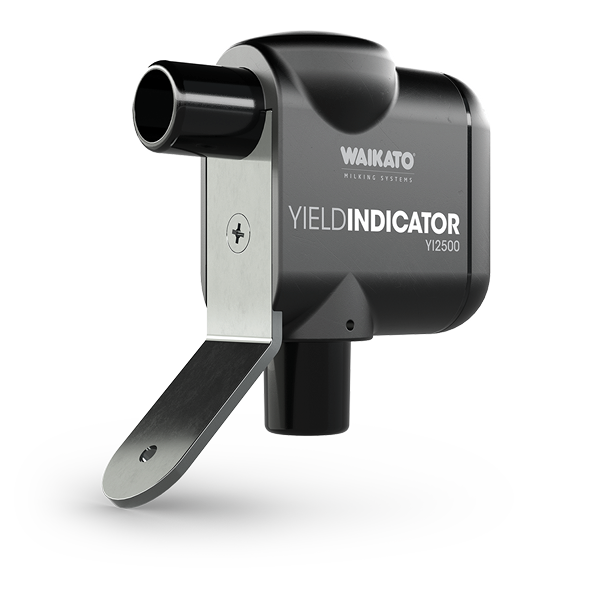 Yield Indicator
Improve your herd management decisions by monitoring every animal's milking performance.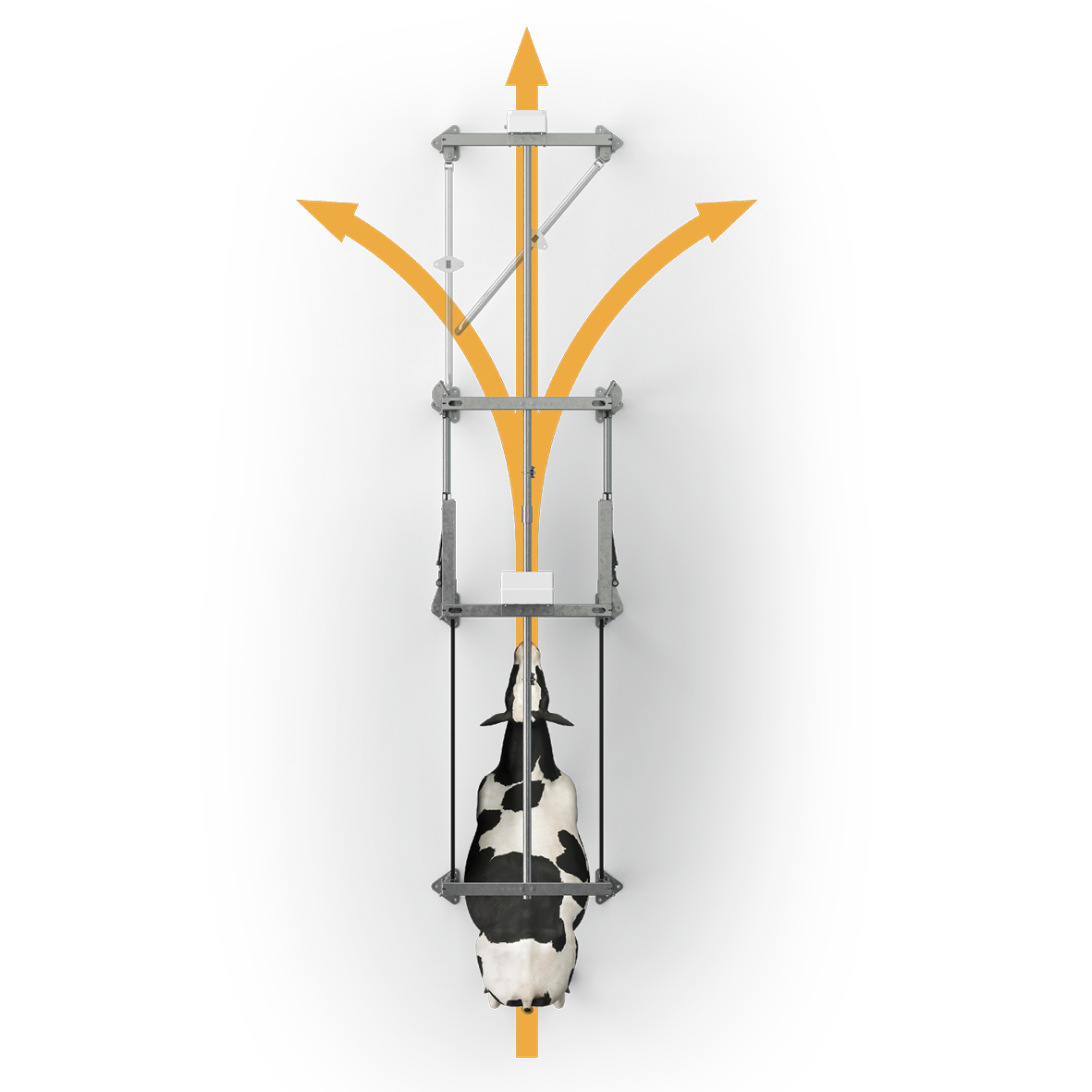 DairyHQ™ SORT ONLY
Drive your milking productivity and performance with intelligent and intuitive dairy management.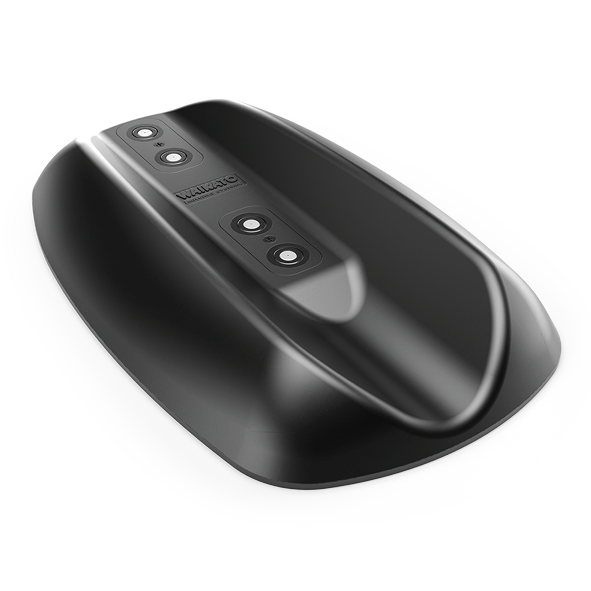 SmartSPRAY
Automated teat spraying that reduces your labour and increases your efficiency.
Need advice?
find your regional sales manager
need a quote or support
find your local dealer